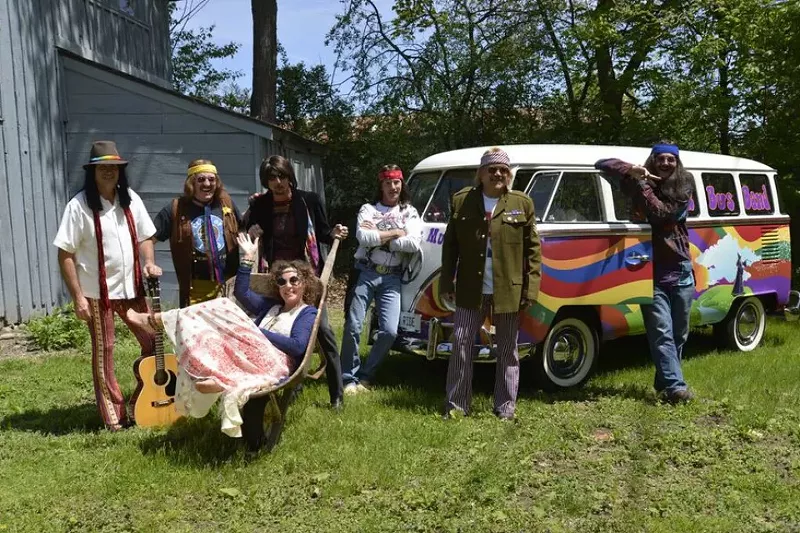 It looks like a planned 50th anniversary of the storied Woodstock Music Festival might be looking more like the doomed Fyre Festival at this point.
The fest made headlines on Monday after its financial backer announced it was canceling the event, with sources citing concerns about capacity and securing permits. But on Tuesday, organizers
told reporters
that they intended for the show to somehow go on.
Suffice it to say, it seems like Woodstock 50 organizers need time to get their shit together. In the meantime, we're happy to report that
"Woodstock in the D,"
a planned sister event to be held in metro Detroit, is still on.
The event is being organized by Grande Ballroom poster artist Carl Lundgren and wife Michele, a photographer and event organizer. They are also funding the event, which takes place from 10 a.m. to 10 p.m. on Saturday, Aug. 10, at the Proud Lake Recreation Area in Wixom.
The lineup features L.A.'s Canned Heat, who performed at the original Woodstock. Other acts include local Woodstock-era tribute act Magic Bus, Muraga Booker, Scott Morgan of the Rationals, poet and activist John Sinclair, and Jimi Hendrix mentor Billy Davis, among others.
Additional attractions include yoga, drum circles, and a "therapy goat" petting zoo, according to a press release. Rock 'n' roll!
OK, so it might not have quite the star power of Woodstock 50, which was scheduled for Aug. 16 through Aug. 18 and was set to feature headliners like Jay-Z, the Killers, Dead and Company, and Imagine Dragons (as well as Detroit-based acts the Raconteurs and Greta Van Fleet).
Still, for fans who can't make it to Woodstock 50 — which might not even happen — it should still be a relatively groovy time.
Tickets are $75 for a day pass, or $150 for VIP, and available
here
.
Get our top picks for the best events in Detroit every Thursday morning.
Sign up
for our events newsletter.