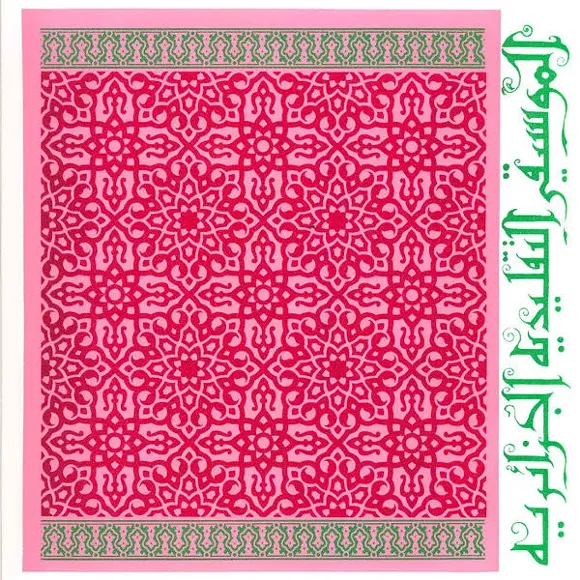 The other year, I made the case for
Moondog
as
Christmas music
. Odds are, you not only took my advice, but you and your people took it so to heart that now your grandmother is running around the house and screaming "
Be a hobo and go with me/ From Hoboken to the seaaaaaa!
" at the top of her lungs, just because the tinsel is up on the tree, and she knows that means it's the season for Moondog music. So, how do you silence the old coot without resorting to the tried, true, and potentially deadly fare of classic Christmas music? It
is
possible to get too much of a good thing.
So, here is another good thing:
The 1965 recording debut by master pianist Mustapha Skandrani
. I am told that Skandrani was an Algerian pianist and composer, "often working in the Chaabi style," who was born on November 17, 1920 in the Lower Casbah, and who died in October of 2005 in Algiers.
Give it a go! It is not only beautiful, wordless music with enough space in it to force sleight interruptions in conversation as folks pause briefly to listen. But it's made by a genius from a different culture. And if we all need anything in these times, it's empathy and compassion for people of other cultures.
This country is almost entirely composed of people who were originally immigrants. On my mom's side, they came over in like the 1500s or something, which means they were pious religious kooks fleeing persecution in England. And on my pops' side, they were poor Irish people and the potato famine forced them to come here right around the time of the last Civil War. Anyway, before I sound any more obvious or didactic, the point is that if you have to spend the holidays with people who believe propaganda/ lie items like that b.s. about folks in Dearborn driving around town displaying Isis flags, or pizzagate, or whatever — maybe throw this on in the background? It might provoke a kinder discussion. At the least, it's just lovely stuff. Music is the window to the soul, and all that.
Whatever you do, and however you choose to listen, here is hoping you have a wonderful holiday times.