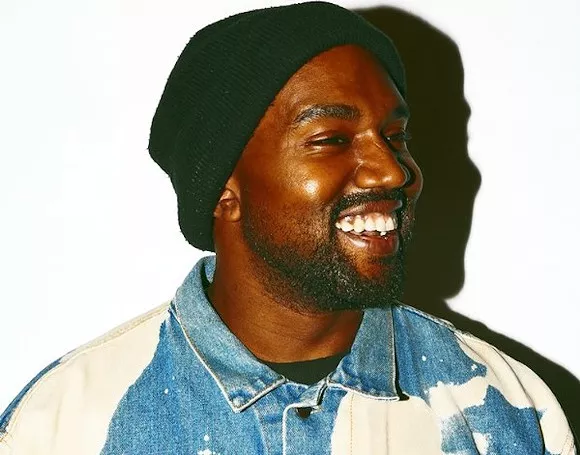 Yeezy Season approaching.
When Kanye West isn't using his Twitter fingers to get into
very personal feuds
online, he's using the platform to release information about his much-anticipated (especially by him) new project.
This is not album of the year. This is album of the life.

— KANYE WEST (@kanyewest) January 26, 2016
On Thursday, he announced that the world premiere of the new album (maybe called Waves, maybe not) will take place at Madison Square Garden at a listening party that will be live-streamed in theaters around the world. Tickets to the live event, which will feature artist and frequent Kanye collaborator Vanessa Beecroft, sold out in ten minutes, but there's still plenty of options to be one of the first people to hear the Yeezus follow-up.
Ticket packages range from $35-$518, depending on your level of Yeezus discipleship, and there's 11 places in Michigan you can score a seat for the show on Thursday, February 11 at
4:15pm.
Here's a complete list of where you can hear the album in Michigan
, tickets are available
here
.
Canton
- Canton Cinema
Dearborn
- Fairlane 21
Grand Rapids
- Celebration Cinema Grand Rapids
Flint
- Flint West 14
Kalamazoo
- Kalamazoo 10
Livonia
- Livonia 20
Muskegon
- Cinema Carousel 16
Portage
- Portage 16 AND Celebration Cinema Crossroads (way to go, Portage)
Sterling Heights
- Forum 30
Traverse City
- State Theatre
Ypsilanti
- Ann Arbor 20
Listen to West's latest single "No More Parties in LA" below.