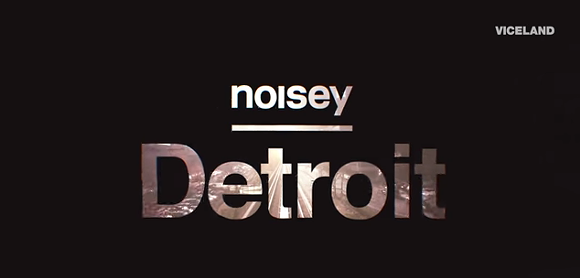 UPDATE, 4/8/16 7:23pm —

Want to watch the episode before it premieres and decide with a bunch of other Detroiters whether or not it's any good? Great, you're in luck!
Assemble Sound
, a group that describes itself as something that is "connecting Detroit musicians to each other and our work to the music-loving world," is hosting a screening on Saturday, April 10 at their headquarters (
aka this beautiful place
) from 10pm - 12am.
According to the event's
Facebook page
, the screening is intended to allow anyone who's interested to watch the show and "discuss [it] as a community of artists who care about how we are represented to the world."
It's no surprise that Detroit is a place VICE likes to focus its lens on, from
Juggalo motel parties
to
issues with the Detroit Police Department
, it's found no shortage of material for its edgy millennial readers [
and this lady
].
The company launched its own TV channel, Viceland, in November of last year, and since has put out some pretty great shows, including this writer's personal favorite
F*ck That's Delicious,
which follows the culinary adventures of the
white Ghostface Killah
Action Bronson, who was a chef before embarking on his rap career (seriously, check the facts).
NOISEY, which was aptly described by
Variety
as "Current TV on steroids", is the channel's music HQ, and hey, whatd'ya know, they're doing an episode about Detroit!
The show's host Zach Goldbaum headed to the Motor City to "meet Big Sean, Danny Brown, and see how the city is rebounding from the brink of collapse."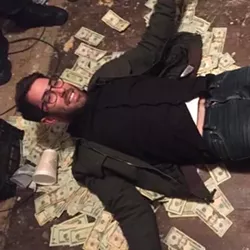 According to the trailer promo
, he also catches up Dej Loaf and Doughboyz Cashout, and investigates the
death of rapper Dex Osama
.
The trailer for the episode (which debuts on Tuesday, April 12) juxtaposes a church choir and sweeping views of blight, guns, and of course, a pit bull on a roof, but hey, it's VICE.
Watch the trailer below, if for nothing other than hearing Danny Brown explain, "we can't make the palm tree California type shit when you're out your window looking at that... You in Detroit? Yeah, you wanna hear some dark shit."