This bright little piece of Internet comes to us courtesy of a behind-the-scenes at the DNC video posted on Hillary Clinton's YouTube channel, and boy oh boy is it packed with STAR POWER.
The three minute video clip showcases heavy hitters from Hollywood and politics (because duh, it's the DNC), including Meryl Streep hanging with Bill Clinton, Lena Dunham and America Ferrara looking confused yet excited, and the guy who plays the philandering President on Scandal because
hey why not?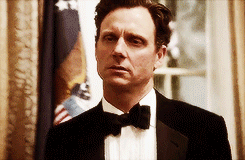 The highlight of the clip is undoubtedly President Obama getting hype before his speech to none other than Eminem's 'Lose Yourself.' Yup, you read that right. Obama gets hype for things just like us — enthusiastically headbobbing to Eminem's 2002, Academy Award-winning hit.
Watch the full clip below (Obama's at :58), and then just for fun, listen to 'Lose Yourself' so you too can feel like you control the free world.