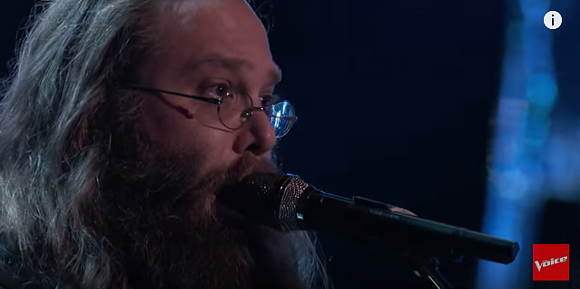 ICYMI, Ann Arbor superstar
Laith Al-Saadi
has been straight up killing it on The Voice this season. Not only are his performances soulful and full of life, but his musicianship has really shown these past few weeks with his guitar and piano playing skills.
On last night's show, Laith competed against the other Top 9 vocalists and did a haunting rendition of hometown legend Bob Seger's "We've Got Tonight."
Laith has been criticized by the other judges for showing off his guitar skills and not focusing on his own voice (we think Christina is just jealous he's not on her team) so Al-Saadi proved them all wrong by sitting down at the piano and letting his husky growl of a voice showcase. It was a really beautiful moment for a reality TV singing program.
Watch tonight on NBC to see if this
Detroit Music Award winner
will be safe for another week! (Go Team Adam!)