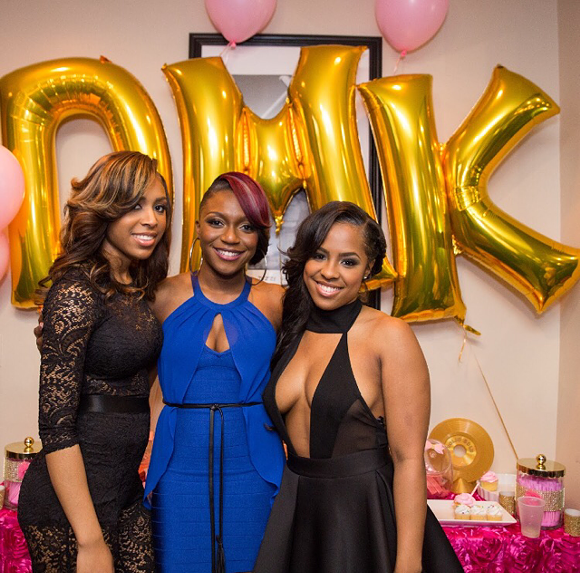 Detroit-bred girl group
DMK
is making some major moves. The R&B trio just released a self-titled EP and appeared on an episode of the Fox's hit series "Empire."
Damoli, Melanee, and Kourtney (get it? DMK) beat out thousands of other groups who auditioned for Fox's "Next Empire Artist," a competition the network held in 16 cities.
Given their audition video, which features the women singing "What Is Love" by V Bozeman (who plays Veronica on the show), it's not surprising Fox took notice.
DMK held a watch party for the episode at Detroit's infamous Mo' Betta Blues where fans and supporters filled the spot to capacity.
The group is also celebrating the release of their EP, which includes new single "Major."
The song is reminiscent of that 90s R&B sound, smooth and sexy, while still showing off the sass and grit of today, and these ladies clearly know their way around a harmony.
See the video for "Major" below and keep an eye on these ladies, they're definitely on the rise.