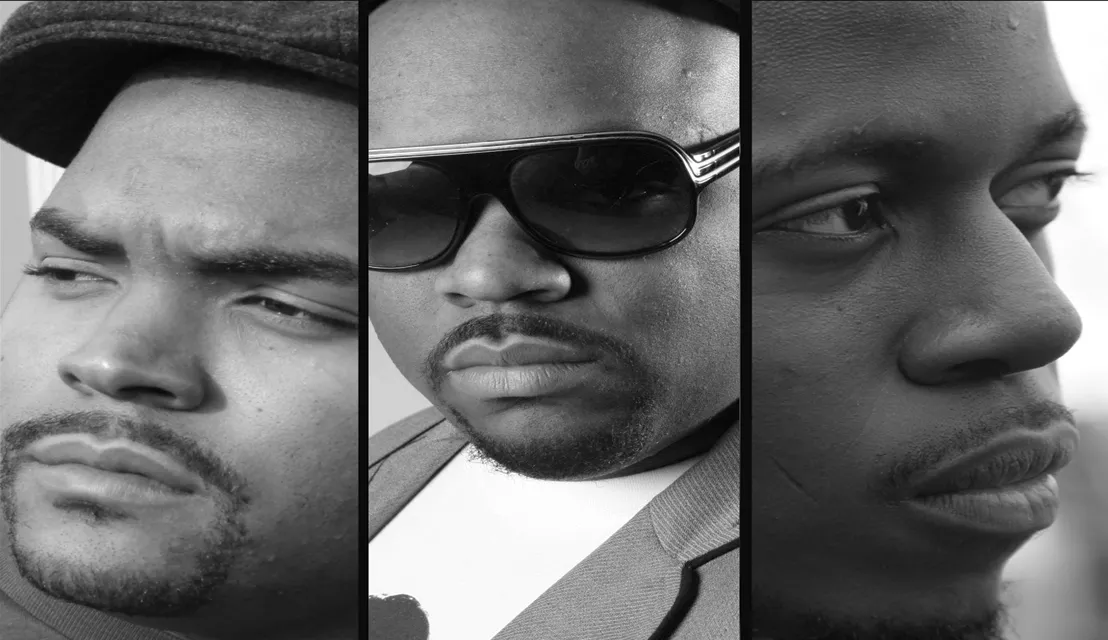 There's a point during our conversation with T3 of Detroit hip-hop pioneers Slum Village when we ask him who in town gave his group a leg up back when they were starting out. Who helped Slum the way Slum helped and continues to help so many rap acts that came after them? "Nobody," T3 replies. "I mean, who could? We were the only ones around."
That's important, and it's something that gets forgotten by many. Before Slum Village, Detroit hip-hop was just a germ of an idea. Then, RL Altman III (T3), James Yancey (J Dilla) and Titus Glover (Baatin) came together and shook the whole city with their smooth beats (usually courtesy of Dilla) and smart, viciously funny lyrics. "Slum Village first formed officially in '93. Unofficially, '89 because we had a group before that, that wasn't Slum Village. Our first lineup didn't change until 2000. We had the same lineup from'93 to 2000."
That original lineup of Slum Village consisted of three of the most talented men to have ever burst out of the hip-hop scene, in Detroit or anywhere. Things really took off when they went on tour with A Tribe Called Quest. "The way we got on, me and Dilla shopped our demo to Q-Tip," T3 says. "Amp Fiddler had been on tour with Tribe, playing with George Clinton and Parliament-Funkadelic. Initially, Q-Tip didn't really like Slum Village, but he liked the beats. We were a different Slum Village in the '90s. We were more animated; we'd do characters and different voices. It was the late '80s and early '90s, and all that was going on."
He's not kidding. The song "Hoc n Pucky" contains some vocal noises that would make Busta Rhymes quit. "Our concepts came from comedy, something we saw on the street," T3 says. "Like 'Hoc n Pucky' — people would ask what that means. We were working at a temporary service. We'd get up early, 5 a.m., and if they picked you, you were working and you'd get your $40 for that day. After taxes, $35. We were stood in line to sign up to work, and there was a guy who couldn't really speak. He had a growly voice, and the lady couldn't understand what he was saying when she asked his name. It sounded like Hoc n Pucky. That's how we got the song and he doesn't even know it. Maybe it wasn't the most righteous thing to do, but it was funny."
Slum Village released the acclaimed Fantastic, Vol. 1, then they signed to A&M Records with the aim of releasing the follow-up on a major. That didn't work out, and, following a break from that now-nonexistent label,Fantastic, Vol. 2 was released in 2000. Dilla left shortly afterward to focus on his impressive solo career. In came Jason Powers, aka Elzhi.
"Initially, Slum Village was just going to be me and Baatin, but Baatin wasn't showing up, he was doing his own music at the same time," says T3. "2001 was when I brought Elzhi in. So it was me, Baatin and Dilla first. Then me and Baatin. Then me, Baatin and Elzhi. Then me and Elzhi."
We put it to T3 (as well as current Slum collaborator Young RJ, who is here at the Majestic Café for the interview too) that up-and-coming hip-hop groups in the city cite Slum as an influence more than any other outfit. "We was the first official rap group from Detroit to get a national record deal," T3 says. "Back then, people wouldn't take Detroit artists seriously nationally. People started to feel Dilla on the beats, so once we started the Vol. 1, they heard it, those people from New York, and we got a lot of love. They endorsed us. When we got Q-Tip, Questlove and all these people endorsing it, they knew there was something coming out of Detroit."
To celebrate the 20-year anniversary, Slum Village is back. Kinda. The band is playing the Magic Stick this weekend, but the guys stop short of calling it a full reunion. Sadly, it can't be because Dilla died after a cardiac arrest in 2006, and Baatin died of causes unknown three years later. Now, T3, Young RJ and Illa J are aiming to keep the legacy alive. "It's just an extension of it," says T3. "To me, it's more than just a member thing. It's not like it was. Like I said, two of the founding members have passed away and we can never get that back. It's a different era now, but we still have our core base. We're gaining a lot of new fans. It's just a different way we do music now. Giving it away, and people want to know more information about you now. "
"It's the offspring, extension, of Slum Village," Young RJ says. "It's set up so that if somebody is working on their solo project, they don't necessarily have to participate. If they want to tour they can, if they have another obligation then the other guys can go on tour. People say, 'Who is Slum Village?' Slum Village is a brand of music. As long as you have T3 involved, it can say Slum Village Presents. It's just a brand. If you see 'Wu Tang Presents,' that doesn't mean that it's a Wu Tang album. It's another legacy that we started. We're not held under the constraints of everybody having to come together."
Fans who are concerned about the legacy of this great band being needlessly milked needn't be. The people involved in the current incarnation have the best interests of the Slum Village name at heart. This isn't a cynical, moneymaking exercise. Young RJ, for example, has been around Slum Village since the age of 5 due to the fact that the band was signed to his dad's label. "Dilla taught me how to produce," RJ says. "A lot of people in Slum Village are people that Dilla trained. We're not just gonna get Al from the barber's shop to keep the legacy going. It's family. You have to know what Slum Village is about. We've been going for 20 years though. Besides De La Soul, I've never seen a long-running hip-hop group that hasn't gone through lineup changes. We're just keeping it going."
So, Young RJ, as the child looking in-turned-member, what should people know about the OG Slum Village that we probably don't? "The original Slum Village seemed like they had split personalities," he says. "Dilla was cool, a nice guy, He helped you with whatever you needed, but he also had a temper. A lot of people didn't get the chance to see that temper. But it was like, if he didn't show you that temper, it was because he didn't really care. Baatin was a funny guy, hilarious, and that was a person you definitely didn't want to crack jokes on. He'd hurt your feelings. T3 is a good guy but a lot of people don't know that T3 produces. He wrote all of them hooks. All the Slum Village records you heard were written or produced by T3."
Slum Village 2013 is a very different animal to that formed by three outrageously talented, driven and hilarious kids back in the early '90s, but different isn't always bad. T3 has been forced to evolve the idea of the group, and he's done so respectfully and appropriately. The band has a mixtape, Dirty Slums 2, coming out this month (hence the show at the Magic Stick), and a full album due in April. If you do make it to the Stick, don't think of this as a Slum Village reunion show, think of it as a celebration of the band's music. And then just respect the fact that T3 and his boys don't know when to stop working. That's the ethic.
"You've got to work, man," he says. "Our introduction to the game with Vol. 1 was 22 songs. You've got to make it undeniable."
Slum Village plays with Rapper Big Pooh and Clear Soul Forces on Friday, Jan. 25, at the Magic Stick, 4120 Woodward Ave., Detroit; 313-833-9700.