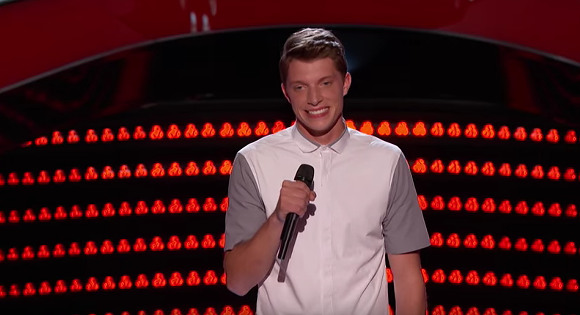 Daaamn Daniel, back at it again with The Voice!

In last night's episode of the popular tv show, New Boston native and U of M student Daniel Passino went into battle mode, squaring off against jazz singer Kristen Marie.


If you're unfamiliar with the battle rounds over at The Voice, here is how it works: each judge pairs off everyone on their entire team, then each duo go head-to-head on a song selected by their judge. After they are finished, the judge picks who did the best job and that singer moves on.


Passino's judge Christina Aguilera picked the always emotional "Turning Tables" by Queen Adele. Both of the singers sounded great on the song, but we had to agree with Xtina and co., Daniel has a better tone and range than Kristen Marie.


Go ahead, watch the video and feel all the feels.