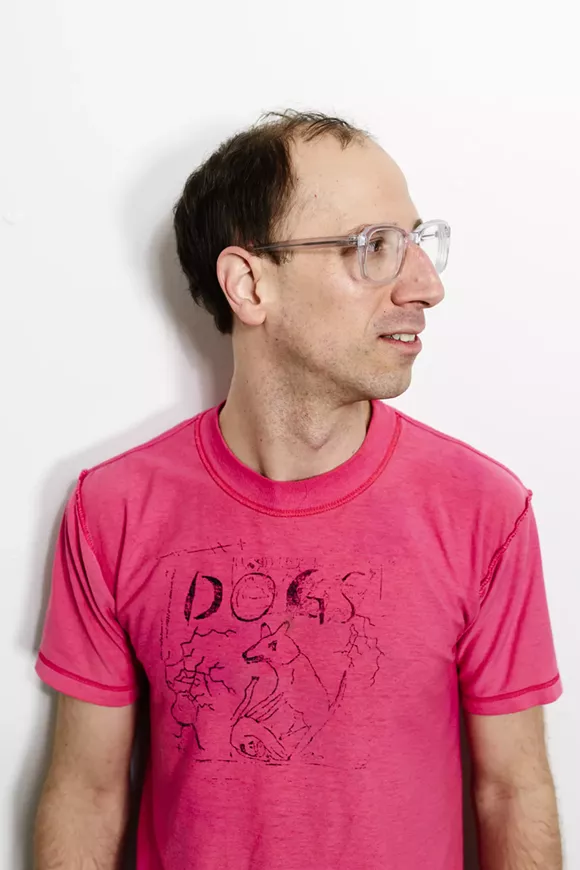 Both Tyvek's Fred Boyer and Fred Thomas's Fred Thomas no longer reside in the Detroit area, though both retain such close ties here that many locals would likely be surprised to learn that. They will bring this wide-ranging February tour to Detroit on Feb. 21, but it's not known where the local date will be yet.
Today, the video for Fred Thomas' song "Voiceover" was released. (There it is, embedded right above these words.) It's taken from Fred Thomas' new album,
Changer
, which is out on Jan. 20.
Last month, we featured
Tyvek on the cover of Metro Times
.
Ooooh look, here is an outtake paragraph from the piece, hah:
Former
Metro Times
writer Ben Blackwell (Dirtbombs, Third Man) calls their
Summer Burns double 7"
"hands-down, one of the top ten Detroit rock and roll releases of all time. This band, on the surface, barely able to hold it together, Matt Z so far removed from being a conventional drummer, dropping heavy bombs like 'Air Conditioner' and 'Summer Things' which chug along with muscular Stooge abandon."
Tyvek/ Fred Thomas tour dates
Feb 7 – Seattle, WA - Victory Lounge
Feb 8 – Portland, OR - Mississippi Studios
Feb 9 - San Francisco, CA - Hemlock Tavern
Feb 10 – Oakland, CA - 1,2,3,4 Go
Feb 11 – Los Angeles, CA - Hi Hat
Feb 13 – San Diego, CA – Soda Bar
Feb 14 – Tucson, AZ -Club Congress
Feb 15 - El Paso, TX - details forthcoming
Feb 16 – Austin, TX -Mohawk
Feb 17 – Houston, TX - Walter's
Feb 18 – New Orleans, LA - Circle Bar
Feb 19 - Atlanta - details forthcoming
Feb 20 - Nashville - details forthcoming
Feb 21 - Detroit - details forthcoming