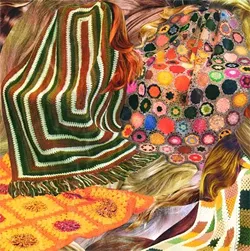 Ty Segall
Sleeper
Drag City
Sleeper is an enchantingly disquiet acoustic memoir from 26-year-old rock stylist Ty Segall, a notably productive West Coast-based singer-songwriter. The record's vibe resonates with the bleary gloom and subtle marvel of San Francisco, viewed from his apartment balcony — appropriate as that's where Segall recorded and mixed these lullabies.
Not that it's a drowsy listen; indeed, Segall practically minces the strings off his guitar's neck under flitting coos. But the lyrics are affected by a maturing musician on the cusp of a move to Los Angeles; the anxiety of finding one's true home clatters like the rusty air conditioner in Segall's apartment, a machine that can't keep it quite cool enough for him to settle in and sleep.
"Youth is wasting the Earth's last breath, but we can still dream and sing," Segall croons. True enough.