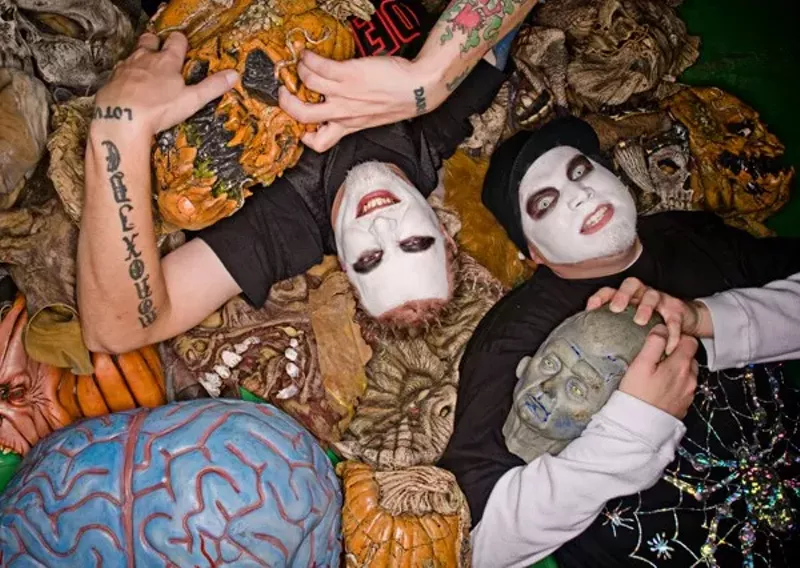 Detroit-based rap rock duo Twiztid announced today they will release a comic book they penned during this year's New York ComicCon. The group have released comic books before, but this is the first that Jamie Spaniolo and Paul Methric wrote themselves, with some help from well-known comic writer Dirk Manning.
The book, which was illustrated by Italian artists Marianna Pescosta and Alessandro de Fornasari, is available for pre-order through Source Point Press for $3.99. It will be released during a signing at the Source Point booth at New York ComicCon on Oct. 7.
In the same press release, the group announced they'll host a pop culture convention at the Wyndham Garden hotel in Sterling Heights in February 2018. While many details are still forthcoming, the horror-themed convention will feature appearance by professional wrestling legend Mick Foley, horror icon Sid Haig,
Texas Chain Saw Massacre 2
and
House of a Thousand Corpses
actor Bill Moseley and
Friday the 13th
actor Kane Hooder. Twiztid will also make an appearance at the convention. The weekend long event will take place Feb. 9-11 and tickets are already available at astronomicon.com.
This fall Twiztid will embark on a tour in support of their album,
Mostasteless
. They'll have stops in Lansing and Detroit during the two-month tour.