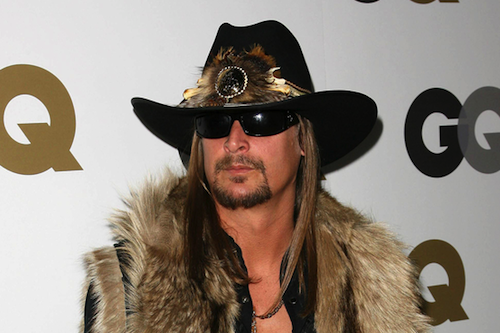 With only one day to go until Donald Trump's inauguration, it seems that our
future President's biggest fan
will be opening Little Caesars Arena with not one, but four shows that will take place Sept. 12, 13, 15, and 16.
Good old Kid Rock
will be the first entertainer to take the stage at Little Caesars Arena, even before the Red Wings or Pistons get to set up shop.
Tickets go on sale January 27.
With the plethora of Detroit artists that could have easily played four shows to open the arena, (Eminem, Jack White, Big Sean, hell — we would have even take Madonna at this point) we can't help but wonder if this is just a sign of the times to come now?
The announcement came after a press conference at Little Caesars Arena, which also just seems so odd. Was a press conference really needed to announce this? We're sure the shows will sell out and everyone will have a great time. Have a beer for us, everyone!