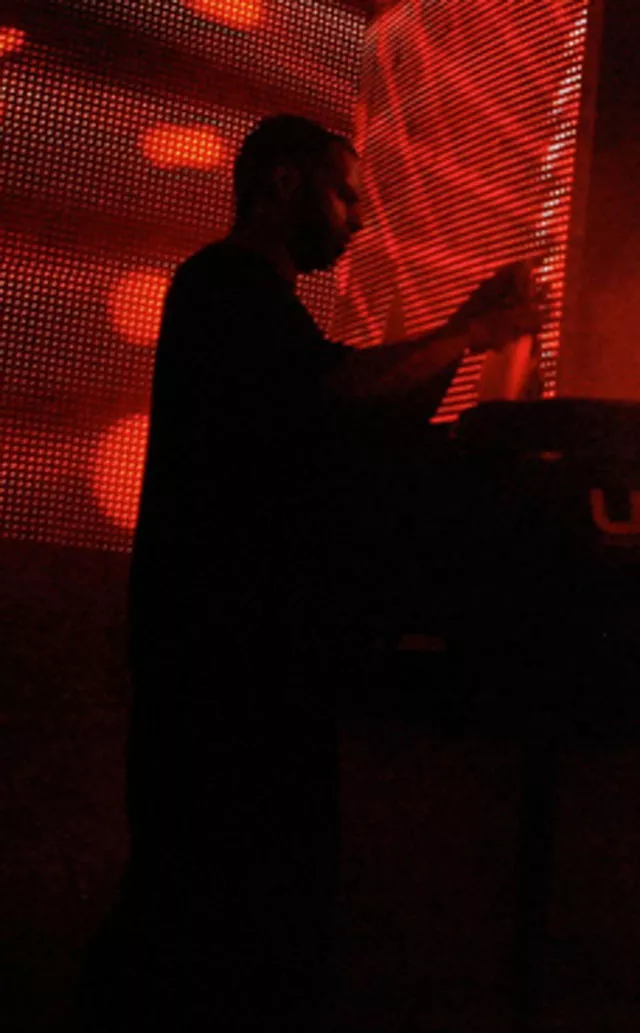 In this fleeting world of synthetic rhythms and sounds where we spend most of our waking hours, the end of the calendar year has actual meaning. We finally get a chance to measure the immeasurable. If only by, first, stripping away the hype to preview the best of the holiday parties that feature real talent. That's fun. And here it ferociously comes at us over the next two weeks.
But more importantly, we'll review the year behind, sorting the forgettable from the authentic — music that we can take along with us as we ride out into the vast unknown. That's also fun, but more challenging than ever in a time of critical disengagement.
There's more music than ever out there, and a diminishing number of discerning advocates and judges. You should see the press I get nearly every day from Brooklyn and L.A., London and Berlin, pushing artists whose names and music you've never heard — nor should you, if I have anything to say. Filters and curators are still important to protect us all from escalating mediocrity. If I stay alert, you'll save some money and sleep a lot better tonight.
On the other hand, there's incredible stuff out there that deserves attention. My ears are all over that shit. Heart and soul is invested. But I rush ahead of myself: the best of Subterraneans, in performance and product, will come at you in early January.

Tis the season for a party.
The best is first, a declaration of all that's great about the Detroit dance revolution that began in the early 1980s, now historically fixed in 1985. Why? It was the year Model 500's "No UFOs" was released, and Juan Atkins began tossing out the word "techno" as a catch-all descriptive for electronic dance music. You heard that? No? Then hide your shame, line up for this event and get educated.
The D25 celebration party debuted at the Miami Winter Conference earlier this year and has made the global rounds and back again. The mothership returns Dec. 23 featuring Carl Craig, Al Ester, Monty Luke, Kevin Saunderson, Stacey Pullen, Moodymann, Theo Parrish and more. At the Works, 1846 Michigan Ave., Detroit, 9 p.m. The party's a Paxahau production.
Head back out after X-Mas on Dec. 26 for a 14-hour afternoon-evening-night of danceable fun with Ryan Elliott — who'll spin 12 hours himself. Elliott, you Ghostly International followers may recall, is a DJ's DJ who traded a cushy career at Ford Motor in Dearborn for a sexy anti-career as a Berlin-based dancefloor commander. Brave fella, and one of the nicest guys in the biz. Catch his fire, noon - 2 a.m. at Majestic Cafe (4120 Woodward Ave., Detroit). Support set by Vinnie of AOD. Free!
There's also all-day affair on the 26th — the aptly titled Philanthrofest, a dance party doubling as a coat-collection drive for the Salvation Army. It features another Berlin transplant Jimmy Edgar (originally from Rochester Hills with a stopover in Williamsburg), Kris Wadsworth, K-Hand, DJ Psycho, Matt Clarke with the MC Bombscare, John Overfiend, Kero (visual projections) and, yes, more. It's 2 p.m.-2 a.m. at Gracie's Underground, 22757 Woodward Ave., Ferndale. Also free, bringing coats optional.
Take a few more days to recharge, then mark down Dec. 29 for a must-see event. It's headlined by Theo Parrish and features his 3 Chairs comrade Marcellus Pittman. These guys select and mix anything and make it the sweetest sound you've never heard. At 1515 Broadway, 10 p.m.-5 a.m. (that's at 1515 Broadway in downtown Detroit).

Kill 2010 off with four New Year's Eve blasts
Dare to start in the burbs at Uncorked, presented by Exchange Bureau and Bang Tech 12. It features electronic soul-jazz duo Jeremy "Ayro" Ellis and John Arnold performing live; DJ Seoul, Midnite Jackers, DJ Psycho, Joshua Adams and Todd Weston. It begins at 9 p.m. and goes until 2 a.m. Free before 11 p.m. Goodnight Gracie's, 222 S. Sherman Dr., Royal Oak.
Also free is a special holiday installment of Drew Pompa's monthly Aphotic Segment series at the Woodbridge Pub (5169 Trumbull Ave., Detroit). Join Pompa and guest Trent Abbe, a techno soldier who has been at it since the '90s (that's a long time ago, kids). Starts at 10 p.m., goes until 2 a.m.
For the glam-trash set, the perfect NYE spot is upstairs at the Park Bar (2040 Park Ave., downtown Detroit), where Precious Little Diamonds features Haute to Death (Jon Dones and Ash Nowak) and Macho City (Mike Trombley and Scott Zacharias) DJs. For optimal good times, find someone kissable under the disco ball at midnight.
For one last dance, we recommend sliding down to Bacchanalia, where you can party like they once did in Rome. Two sound systems will power up the oft-maligned Works (1846 Michigan Ave., Detroit) from 9 p.m. on Dec. 31 to halfway into the first day of the new year. To make sure you stick around, the bar reopens at 7 a.m.
We care less about that and more about the talent, which includes the ever fab Derek Plaslaiko (another Detroiter who cast his fortune in Berlin after an obligatory stopover in Brooklyn; oh, when will it end?), badass Chicagoan Traxx, old-school technician Kooky Scientist, Secrets, Vinnie, Inferno; and Carlos Souffront, Gay Marvine, BMG and Erika of the Interdimensional Transmissions crew, your hosts for this exercise in debauchery at 160 beats per minute. Stay safe ... We'll see you on the other side.