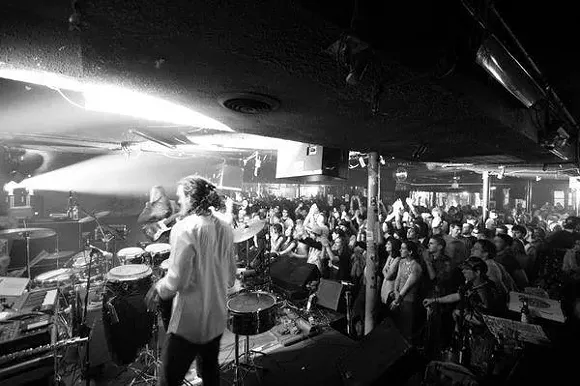 Here are some cool gigs happening this weekend that you should definitely attend if you're into live music and a good time (and who wouldn't be into that, honestly?) So, take a pause from listening to the same shit and check out some fresh new music.
On Friday, May 13, we have Fallow Land from Ann Arbor touring with Truman and Parker Projection, who come out of Ypsilanti. They're on the road with Growing Fins, from Toronto (close enough).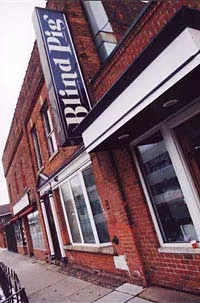 These bands are diverse in their sound, but they're all pretty sensual. They've got out-of-this-world guitar riffs and some crazy experimental sounds that could get you high. This show is happening at the
Blind Pig
in Ann Arbor at 9 p.m. It's $7 for 21-and-up and $10 for anyone under 21.
On Saturday, May 14, we're getting real up-close and personal with a show at the Lumpkin Lodge in Hamtramck. The event is called Lumpstock, and the address and additional information can be found
here
. It starts at 4 p.m. and admission is zero dollars. That's right guys, this baby is free.
There will be a total of nine local bands playing: Nature's Garbage, The Deliverance, Passage to India, Acid Face Melter, NC Jorgensen, If Walls Could Talk, Two Way Petting Zoo, SLPS and Laura Izquierdo.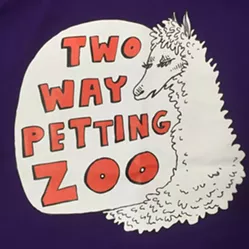 So if you want to get a taste of what some of the local scene is looking like today, this wouldn't be the worst idea. There will be garage-rock, punk-rock, emo-punk, electro-pop, Alt-Rock and everything in between.
Finally, on Sunday, May 15, four local bands are playing at
Simon's Bar in Allen Park
. The show is $6 for 21-and-up and $10 for anyone younger than that. The show starts at 4 p.m.
We've got a mix of punk rock with Labour Day Weekend and Acid Face Melter paired with some pop-punk from My Friday Night while The Something Others bring some Alt-Rock to the mix. They will be playing until about 10 p.m.
So, if you find yourself bored this weekend with $10 in your pocket to spare, come out and support some local bands. You might find a new favorite or a hidden wonder. After all, Nirvana played at the Blind Pig in their birth years, and any garage rock/punk band worth mentioning played house shows and bar venues for a long while.