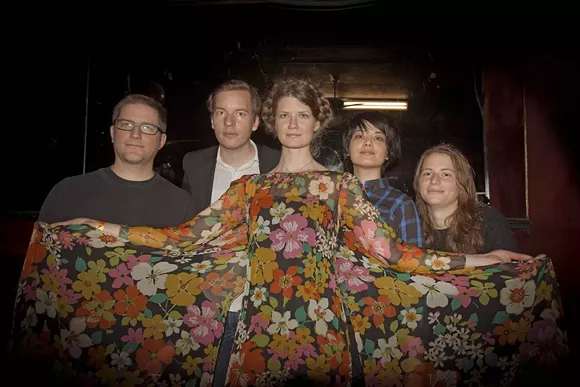 This week, Fred Thomas posted the audio from a free concert that his much-missed pop band Saturday Looks Good To Me played at the Ann Arbor Library thee years ago. The quality is excellent, for both the recording and the show itself.
Here is what he wrote on his Facebook page when he posted it: "Almost three years ago to the day one of my dreams came to life when Saturday Looks Good To Me played a free show at the Ann Arbor Library. It was a place me and so many of the other band members had spent a lot of significant time, and having our art connect with the institution and community in that way was a really beautiful thing for me. I recorded the set in the most ridiculous way possible, so foolishly that it took me three years to mix, but finally here it is! Hope it captures some part of the vibe that existed that Monday evening."
You can listen online for free, buy digital files for $5, or get a limited edition cassette tape for $8 with shipping included —
all here
.
Make sure you at least check out this version of "Sun Doesn't Want to Shine." Damn, that's good.