This morning we learned via social media that at least two local record shops will offer 10% off discounts if you show them the little 'I Voted' sticker you get handed after you voted today.
Third Man Cass Corridor
posted on Instagram about their offer in their own inimitable style.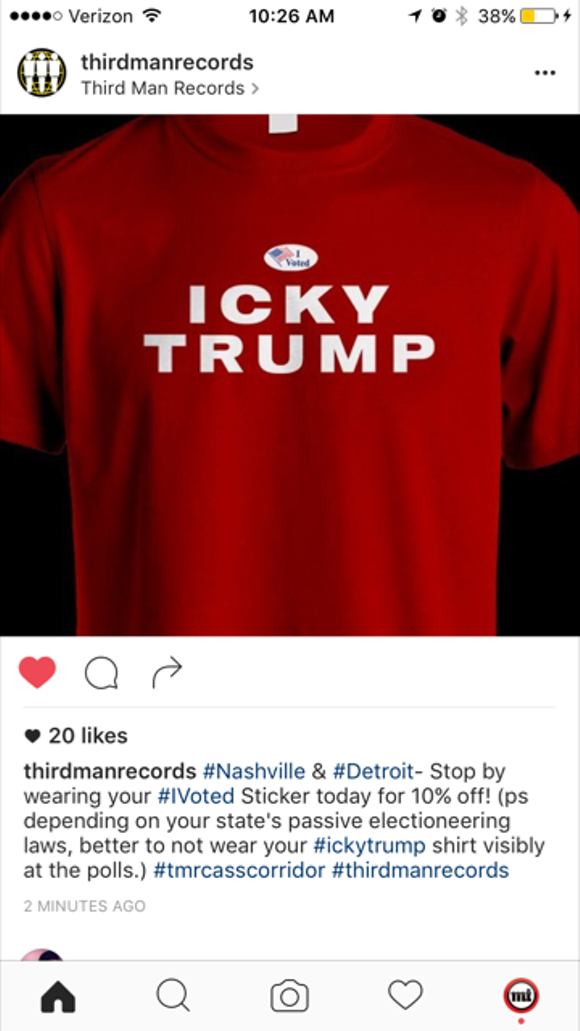 Meanwhile, we saw
Flipside in Clawson post about their discount today on Facebook
. A quick search of other area stores did not find them offering similar deals, but remember that it's not yet 11 a.m., which means it's like 8 a.m. for anyone else (not a dig — many record stores open at 11 a.m. or noon, which is awesome). We will update if any other area shops offer an 'I Voted' discount, because we care deeply about both fulfilling one's civic duty and saving money on records.
Of course, you did vote today, didn't you? Or you plan to on your lunch break? Or after work?