Third Eye Blind is the subject of many articles today and yesterday because they supposedly "trolled" their Republican concert-goers in Cleveland last night during the Republican National Convention.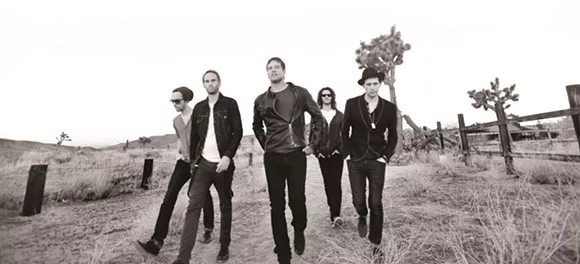 Ok, so how did they troll? According to publications such as
Pitchfork
and
Entertainment Weekly
, frontman Stephan Jenkins asked the audience if they believed in science, and called a hand-raising poll on the matter. In addition to that, he spoke about gay rights issues and how gay people need to be brought "into the American fabric." Jenkins said that as a preface to "Jumper", a song inspired by a friend who jumped off a bridge due to not feeling accepted because he was gay.
After the concert they issued a statement clarifying their intent.
Aside from "Jumper", the band played no other singles, leaving the setlist a mega-fan's dream with all the mid-album tracks, but for the casual concert-goer waiting for "Semi-Charmed Life" the concert was probably kind of boring.
Jenkins has spoken out against the Republican party before in an op-ed on
Huffington Post
, and has turned down prior invitations to play at the RNC and events associated with it.
It doesn't much seem like they were trolling so much as doing the whole political rock and roll routine though. Has troll lost its meaning, or has it just been diluted because of its rise in popularity? Whatever the case, this seems to be another case of good message plagued by socially inept people.