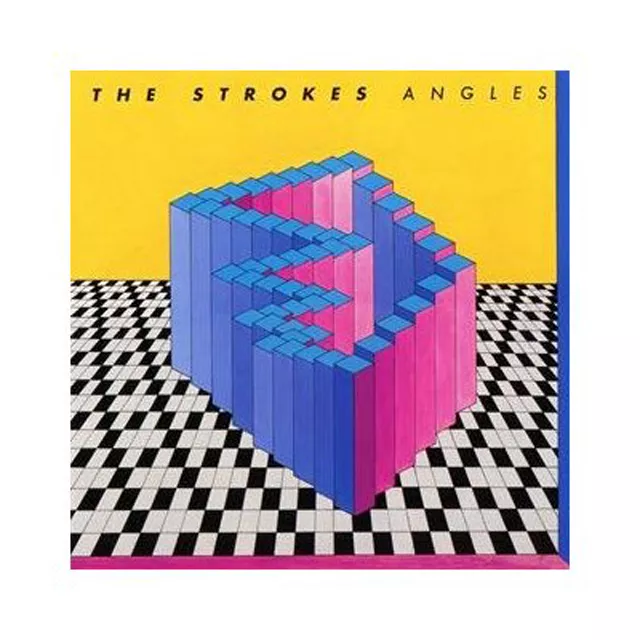 The cynic surveying the fourth album by one-time NYC mavericks the Strokes will find plenty to carp about. There's the garish cover design, halfway between a Cars LP and an Atari 2600 cartridge; the first
single, "Under Cover of Darkness," an appeal at throwback glory for a band already generating nostalgia; and the pounding, dry beats and spot-the-influence pastiche of the remainder. Are the Strokes, once accused of blatantly retelling the CBGBs story, simply attempting to push the narrative to poppy, circa-1982 new wave?
It feels that way, but even with Julian Casablancas unmistakably at the center, the relentless dance music on the first half of Angles puts the band's arsenal of skills on full display; these songs swell with the smarmy personality and contagious vibration of their classic debut.
Opener "Machu Picchu" sells its sexually charged Talking Heads revision impressively, while the Jam and Gary Numan live on confidently in "You're So Right" and "Taken for a Fool," and the boys even stride to New Romantic territory on "Games." But the shocker is "Two Kinds of Happiness," cribbing from less credible sources — a-Ha and even Wang Chung — to unexpectedly delightful effect.
Toward what should be its climax, Angles tires; the feverish party atmosphere fades too early.
As their third front-loaded record in a row, it's a handy microcosm for the Strokes' career. It's as if even alt-rock's hardest hedonists of the modern era are too wrapped up and confused to make the good times last. By the end of their records, the Strokes always sound hungover from the night before or from youth, all too conscious of how impossible it is to sustain something fired-up and crazy.
There's something honest about that, but one wishes their morning-after songs felt as lived-in as their hyperkinetic anthems.