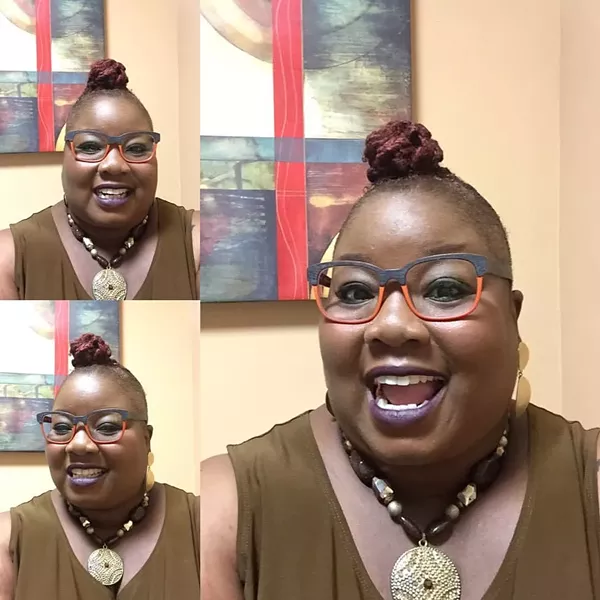 Singer and poet LaShaun "Phoenix" Kotaran has been a mainstay on performance stages for over 10 years. Her Jill Scott/Thornetta Davis approach as made her a Detroit favorite while her imprint on the national music scene grows daily.
Metro Times
caught up with Kotaran to discuss her life and new music.
Metro Times
: It's been three years since we last talked to you. At that time you were releasing your album,
Anthem
. How did that album impact you as an artist? Did your expectations?
LaShaun Phoenix Kotaran
:
Anthem
was a great boost to my career as an artist. The album release party was sold out, fans seemed really impressed with the raw honesty of the work, and I felt like I was finally pushing work that was more authentic to my personality.
MT
: When can we expect a new album? How will it be different?
Kotaran
: I'm currently creating and recording now with an incredible young producer named Hir-O. The new project is exploring the notion of limitlessness. It still has a great hip-hop/alternative soul feel and it'll still possess the authenticity that my fans have come to enjoy.
MT
: Have there been any personal experiences in the last few years that have affected your music in a positive way? What were they?
Kotaran
: The books
The Secret
and
The Magic
by Rhonda Byrne have totally shifted my energy and my life. They are key sources to me exploring a limitless lifestyle.
MT
: Are you still writing poetry?
Kotaran
: I am! Moreover, I'm working aggressively with Cassie Poe to bring the 10th Anniversary of the Women of the World Poetry Slam back to Detroit in March, 2018.
MT
: Do you have any performances planed this summer?
Kotaran
: I do! I'll be performing music on June 24 for the Detroit River Days Festival. I music have performances scheduled in August and October, and I'm hoping to produce one personal show for this year and annually, I carol around the Campus Martius Park area. I had the opportunity to teach a poetry workshop at UM Flint earlier this year and will be performing poetry in June at MSU. So, I'm doing extremely well these days!