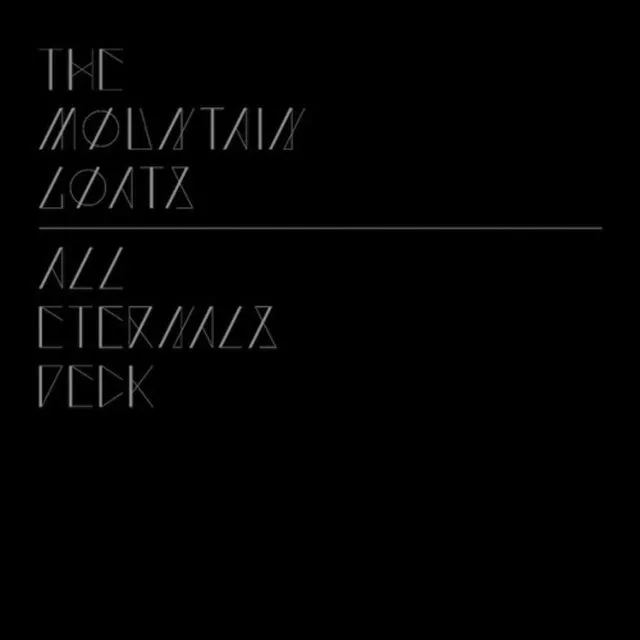 The Mountain Goats - All Eternals Deck
Merge
For two decades, the Mountain Goats have existed as the medium for John Darnielle and his bracingly literate moods and whims, an excitably bent American reality of alpha-couples, young drug dealers and bitter teenagers striking back against oppressors. This hasn't entirely changed — you still must love Darnielle's quivering eccentricity to love the Goats, and his lyrics are still the centerpiece ("Work until I drop, drift from place to place/Ehrenfeld, Pennsylvania scratched into my face") — but as the three-man lineup has solidified, the records have begun to reflect the personality of a functioning band, if a fascinatingly idiosyncratic one. Darnielle's longstanding preoccupation with metal manifests itself not in the latest album's sound but in its clarity, vague menace, and engaging sense of journey.
All Eternals Deck also finds him stretching his voice to unexplored limits. And from the bluesy guitar on "The Autopsy Garland" to the new wave big beat of "Prowl Great Cain" to the street-corner doo-wop of "High Hawk Season," the record is overflowing with excitable new ideas and an unprecedented confidence. Turn it way up and concentrate.