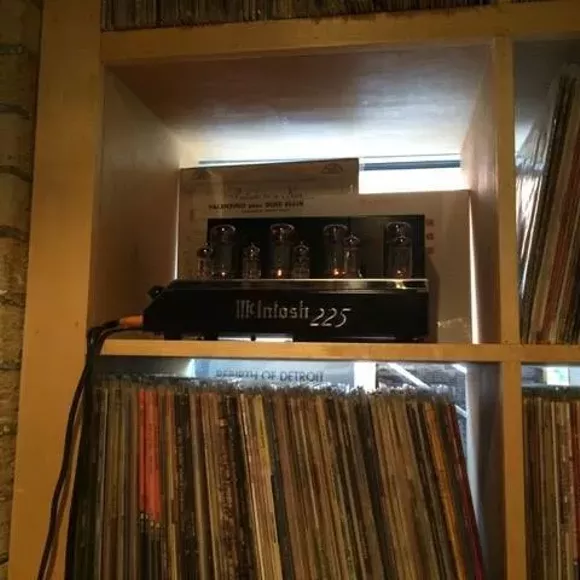 Only in Detroit (or maybe Japan) could a vinyl-oriented jazz bar actually be a wholly awesome thing, and not some hipster nonsense.
The Griot Music Lounge
officially opens today at 4 p.m. Looks like their liquor license came though. It's located at 66 E. Forest, Detroit — around the corner from
the N'Namdi
, just a block or so away from MOCAD.
John Taylor, the man behind the venture, is a behind-the-scenes kind of guy who's had a lot to do with many of your favorite records in the last decade-plus in Detroit. If you regularly visit local record stores, you've undoubtedly seen him carrying a large stack of records with him up to the register. "What did you find?," he will ask — not in any way to bemoan what he missed out on, but in a rare, true spirit that is simply about celebrating music.
That's the impulse that animates his new venture. It is a very rare spot, and we will cover it in detail shortly. In the meantime, if you're not a jerk and you love Detroit's rich music history, head over there before there's a line out the door.