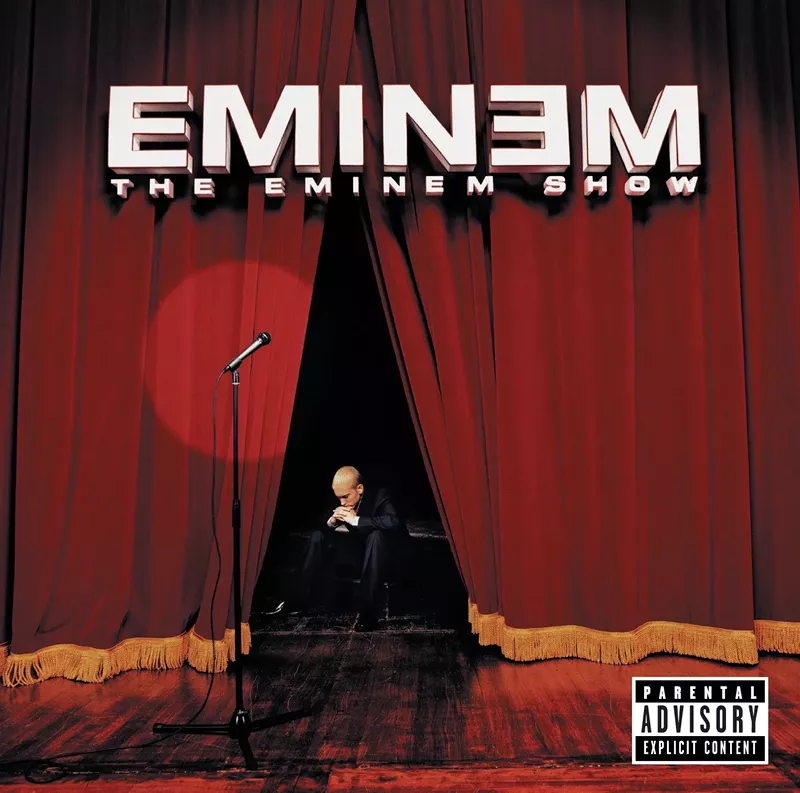 The Eminem Show, like The Slim Shady LP and The Marshall Mathers LP, carries all the elements of a typical prime-time package. Comedy, drama, anger and violence stream throughout the 20-song set. In TV-speak, Eminem's first two albums were like "NYPD Blue" and "The Bernie Mac Show" in that they offered fresh, cutting-edge material. The Eminem Show is treading on the formulaic, closer to something like "The Jamie Foxx Show" or "Ally McBeal" in its final season.
For an über-white, multimillionaire, Eminem hasn't lost a step lyrically. His semipolitical diatribe "White America" opens the album with barbs that are as honest as they are clever. Look at the eyes, baby blue baby, just like yourself/If they were brown Shady lose/Shady sits on the shelf/But Shady's cute/Shady knew Shady's dimples would help/Make ladies swoon baby/Ooh, baby! Look at my sales/Let's do the math/If I was black, I woulda sold half …
Eminem's lyrics have an eye-popping clarity on the first nine tracks. Songs such as the haunting "Cleanin' Out My Closet" show strong emotion as Em half-sings "I never meant to hurt you/I never meant to make you cry/but tonight I'm cleanin' out my closet." "Square Dance" strikes a deeper, more personal chord, using every MC's favorite rapper (Canibus) to crap on.
Subpar beats ("When The Music Stops") and contrived subject matter ("Superman") make tracks 12 through 16 little more than filler fodder. Em and Dr. Dre get back to bangin' on "Say What You Say," another battle in which Dre delivers a scathing blast to Jermaine Dupri.
The Eminem Show finishes strong with the Nate Dogg-tinged "'Til I Collapse" and "My Dad's Gone Crazy," a song with an outstanding arrangement in which Em's daughter, Haile Jade, shows that she's learning to walk in the creative footsteps of her daddy.
Critics have had a ball ripping this album to shreds, but it doesn't deserve the harsh treatment. And while The Eminem Show is certainly the artist's least-focused effort, it does justice to his talent.
E-mail Khary Kimani Turner at [email protected].