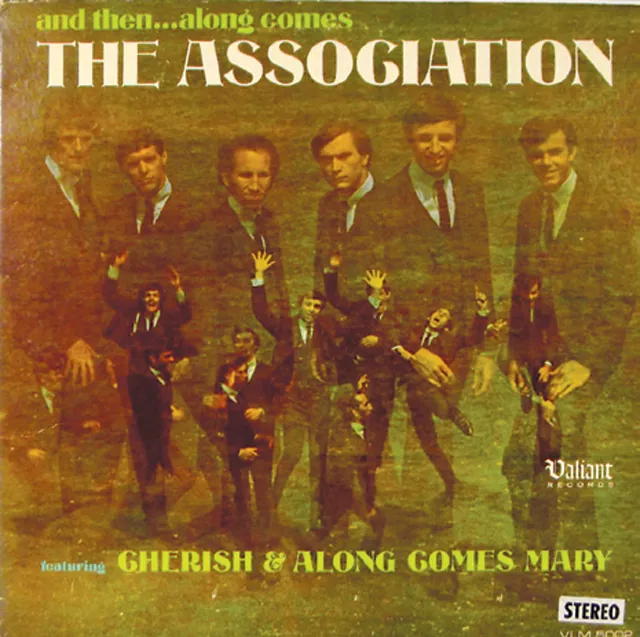 And Then ... Along Comes the Association's liner notes boasting that the group "can play bluer blues than the Rolling Stones, harder hard rock than the Raiders and put more folk into folk music than the Kingston Trio." They forgot to mention that they outnumber the Dave Clark Five while they're at it. There's no urgent need to hear the Association's canon of music that a Greatest Hits and joining a men's glee club can't more readily handle. Unless you want to hear wimpoid lite rock from their less than celebratory 1968 Birthday album like "Rose Petals, Incense and a Kitten." Me, I've heard it.
And yet there are still people who insist that the Association were the unacknowledged bad boys of rock for sneaking "Who's bending down to give me a rainbow" past AM censors on "Windy," not to mention "Along Comes Mary" allegedly being a song about marijuana. Myself, I still think their anthem "Enter the Young" is invocation to pedophilia.
But I guess the only real reason to own this album is for its groundbreaking cover art. It's not easy to make six bank tellers look like a rock band. The harried photographer was clearly stuck choosing between a running, jumping and standing still shot of these undergrads. Then he lit a big fat doobie and had an idea. An awful idea. He had a wonderfully awful idea.