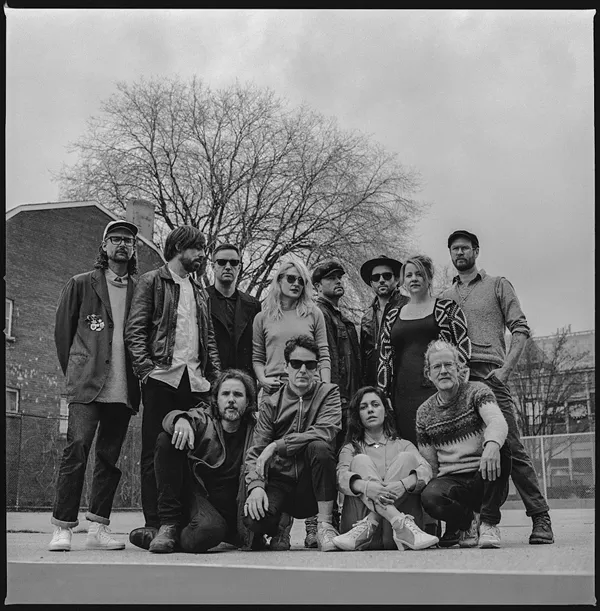 Part of the excitement of any Broken Social Scene announcement — be it a tour or a new album — is the joy of finding out who is going to show up for this particular go-around. Originally founded by Canadian indie rockers Kevin Drew and Brendan Canning, the duo has added dozens of musicians over the years including Leslie Feist of Feist, Emily Haines of Metric, and singer Amy Millan. The band released their latest album called
Hug of Thunder
over the summer with lead single "Halfway There" climbing the charts. The band recently performed at the Meadows Music Festival where members Emily Haines and Amy Millian appeared on stage with the group.
Broken Social Scene performs at the Fillmore on Saturday, Sept. 30.
Doors open at 7 p.m.; 2115 Woodward Ave., Detroit;
313-961-5451; thefillmoredetroit.com; Tickets range from $26-$60.