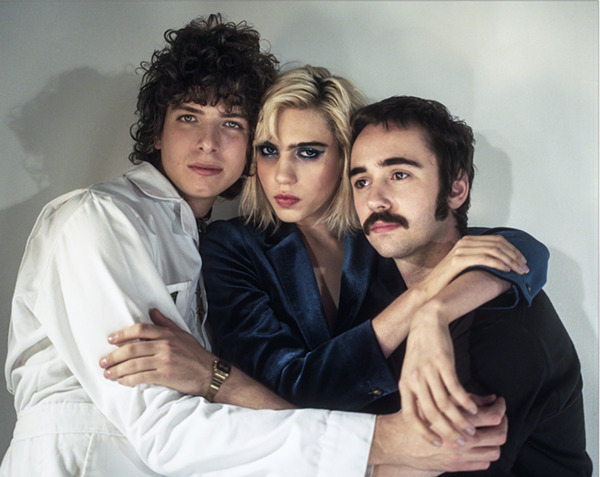 With a name like Sunflower Bean, you might expect to hear a cross between granola folk and a gardening podcast. This is not the case for the New York-based indie rock trio.

Fronted by vocalist and model Julia Cumming, along with Nick Kivlen (drums) and Jacob Faber (guitar), Sunflower Bean is fresh off its sophomore record Twentytwo in Blue, which Cumming has referred to as "neo-psychedelia for the digital age." Having started out as DIY scene sweethearts in 2013, Sunflower Bean was considered one of NYC's hardest-working bands shortly after assembling and has since garnered love and praise from indie lovers everywhere.

Sunflower Bean will perform at The Pike Room on Wednesday, May 9; Doors open at 7 p.m.; 1 S. Saginaw St., Pontiac; 248-858-9333; thecrofoot.com; Tickets are $13-$15.
Get our top picks for the best events in Detroit every Thursday morning. Sign up for our events newsletter.