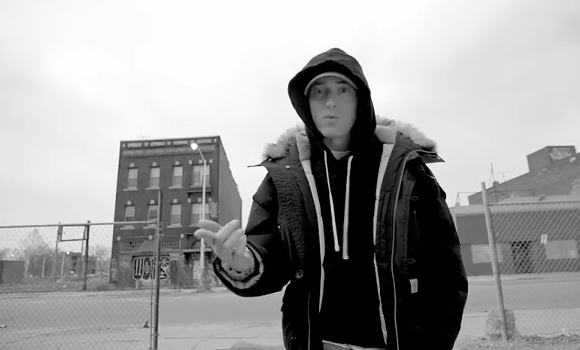 Oh shit, son.
During an interview on
The Murder Master Music Show
, Eminem's former bodyguard Byron "Big Naz" Williams revealed details about an instance where notorious scary person Suge Knight tried putting Eminem on death row, and we're not talking about the record company.
In the interview, Williams explained that at the Source Awards (a ceremony known for violent break-outs between rappers, notes Williams) in 2001, Eminem was approached by a wall of guys "in red shirts."
Williams explained that the seating arrangements at the awards show were such that bodyguards weren't able to sit with their artists ("by design" he alleges), and so he watched from afar as Em is "beefin with all these guys."
"I see Em's face changin' and he's turnin, like, tomato red," he said. "I had to bust through the middle man and snatch him up."
Williams said he asked what the hell was going on and the men replied, "Death Row motherfuckers, Death Row."
"I'm from Detroit," Williams said. "What? I know about Suge, I know about Death Row Records, but what is ya'll talkin' about?"
Williams then said that the men responded by saying they were "sent to strong arm Em, and it's goin' down."
Long story short: Williams said he got Em, called up Dre (of course), and got a limo to get everybody the fuck outta there. No reason was given for the alleged altercation, and Williams goes on to disclose details about his 'scariest incident' which involves an alleged foiled hit sent by Suge on Snoop Dogg/Dre in Honolulu.
You can listen to the
full interview
below, and if you're really curious, it sounds like this dude's gonna write a book.