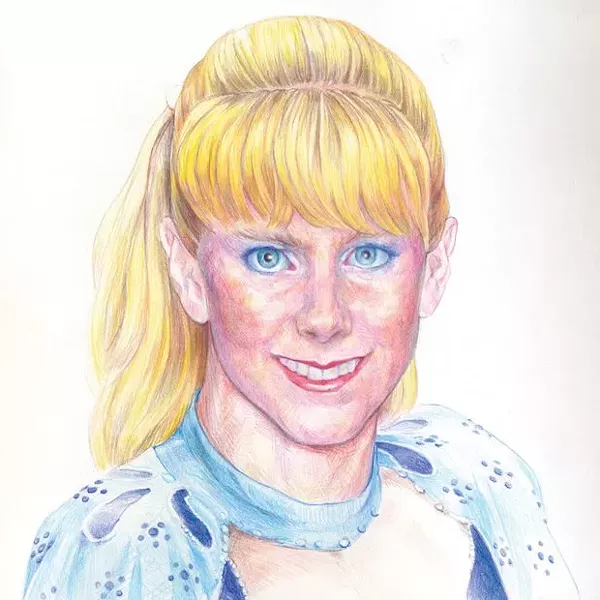 Sufjan Stevens just released a song about Tonya Harding.
WHYYYYYYYYYYY! WHYYYYYYYYYYY!
Detroit-born singer-songwriter, Sufjan Stevens released an unexpected tribute to a woman whom he considers "America's sweetheart with a dark twist."
Harding, of course, allegedly paid her ex-husband to club the right knee of fellow skater and competitor
Nancy Kerrigan
, the night before they were to compete in the US Women's Championships at Cobo Hall. Kerrigan, though only bruised, was not able to compete in the Championships. Harding took first place.
Harding pled guilty to hindering the prosecution following the attack on Kerrigan and was subsequently banned from the U.S. Figure Skating Association for life.
Though "Tonya Harding" is unrelated to the forthcoming biopic
I, Tonya,
Stevens admits in an
essay
accompanying the track, that his homage has been a long time coming.
"I've been trying to write a Tonya Harding song since I first saw her skate at the U.S. Figure Skating Championships in 1991," Stevens says. "She's a complicated subject for a song partly because the hard facts of her life are so strange, disputable, heroic, unprecedented, and indelibly American. She was one of the greatest figure skaters of her time."
Paired with a color-pencil cover art portrait illustrated by Stephen Halker, the song is done in true Sufjan Stevens fashion in that it paints a tender landscape of an otherwise littered terrain, calling Harding's tale a "delightful disaster."