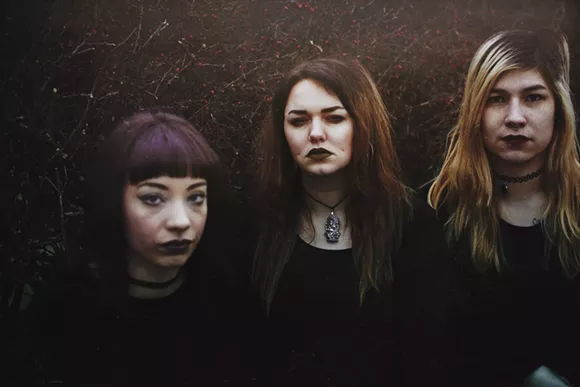 Our intrepid reporter Jack Roskopp interviewed Flint-based heavy band Cheerleader. You can read the piece
here
; it's really great.
The band has shared their first single from their not-yet-released album
Bitchcraft
. The record will be released this Friday, April 15.
The band plays two album release shows in the next two weeks. The first is at the Soggy Bottom Bar, with Pretty Ghouls and Sweat, on Friday, April 15; Doors at 9 p.m.; 613 Martin Luther King Ave., Flint; 810-239-8058; $5. The second album release party is at the Marble Bar on Saturday, April 23; Doors at 9 p.m.; 1501 Holden St., Detroit; 810-938-5969; $5.