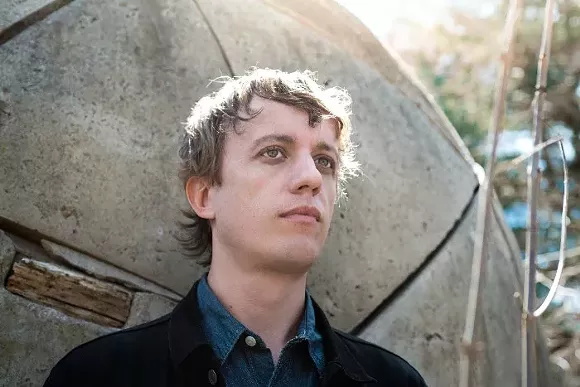 The psychedelic folk-rock troubadour with one of the best backing bands on Earth returns to Detroit on June 24, to play Marble Bar.
It'll really be a treat, not only because of Gunn's own nimble guitar-playing abilities and smart tunes — but that band really is something, with the cream of forward-thinking roots-folk type contemporary players.
It's a nine-piece, for chrissakes, including Gunn: Nathan Bowles (drums, banjo, organ), Hans Chew (wurlitzer), James Elkington (guitar, lap steel, dobro), Mary Lattimore (harp), Jason Meagher (bass, guitar, flute), Paul Sukeena (guitar), Justin Tripp (bass, keyboards), Steve Gunn (guitar, vocals), and John Truscinski (drums).
This video was just released this week.