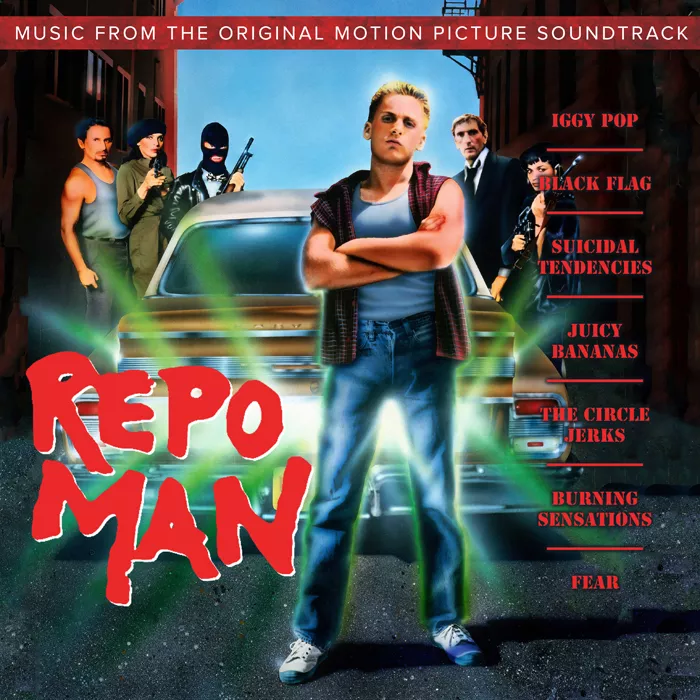 Repo Man Soundtrack — Various Artists — 1984
Yeah, yeah, you've heard all this punk before. But for clueless kids in the 1980s, this soundtrack album was a primer in punk. Best, though, are the California-cool cuts from the Plugz. See if you can listen to "Reel Ten" without goose bumps crawling up your arms.
Wildlife Pop — Stepdad — 2012
A pack of Flint boys fronted by a guy who goes by the name of Ultramark, Stepdad makes some of the weirdest, most fun and interesting 8-bit electro pop around. Try to listen to "My Leather, My Fur, My Nails" without getting totally fucking amped. Just try.
Mechanical Animals — Marilyn Manson — 1998
We must confess we've been listening to "The Dope Show" on repeat for the last week. And what is it about this album by the world's most famous shock rocker? Maybe it's because it harks back to the bygone '90s, when we didn't have YouTube, iTunes, or Spotify, and we had to wait for it to play on 89X.
The Flying Club Cup — Beirut — 2007
French-inspired and filled with accordion, trumpet, trombone, flugelhorn, ukulele, and other instrumental work, this album works if you're sipping whiskey at that incessantly hipster bar that only serves craft cocktails that take for-ev-er to make. And don't worry, you don't have to listen to it on vinyl — those little groove sounds are built in.
All Day — Girl Talk — 2010
Gregg Michael Gillis is really onto something, taking tired old classic rock, '70s funk, and '80s pop and mixing them with hip-hop, Top 40, soul, and R&B the way a skilled seamstress makes crazy quilts out of old clothes. And All Day is a musical mindfuck.