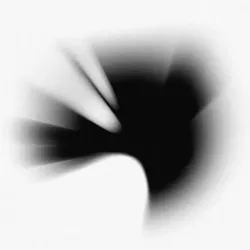 Lil Wayne
I Am Not a Human Being
Cash Money
Lil Wayne was never daunted by the prospect of alienating fans. Instead, the throaty, boldly bizarre rapper achieved stardom his way. That approach worked: Not only was Wayne hip-hop's reigning weirdo, he was also its best artist (with the exception of Kanye West or Jay-Z).
2008's stunning, fully realized Tha Carter III catapulted Lil Wayne, formerly a cult hero, into superstardom, where he's never quite found his footing. Once upon a time, he was perplexingly good at what he did. Now, he's prone to exercise his worst impulses (a rock album?). What a relief when the 28-year-old got carted off to Riker's Island State Prison in March — it provided a break from the downright silly spectacle that had become his career.
Thankfully, he's now re-energized on the new EP I Am Not a Human Being. His delightfully unpredictable flow matches the busy, skittering beats, and he manages to twist tired references — Borat is so mid-'00s — into something genuinely funny and memorable. Highlights include "Gonorrhea," "What's Wrong with Them," and the woozy "I'm Single" (originally heard on Wayne's remarkable mixtape, No Ceilings), but Wayne's manic charm never wears off. —M.T. Richards
THE SHREDDER
Linkin Park
A Thousand Suns
Warner Bros.
Rick Rubin couldn't save Weezer in 2008, and he certainly didn't help Linkin Park's non-songs. A thousand Rick Rubins couldn't have saved this. The album's like rummaging through your girlfriend's purse: Spend 20 frustrating minutes searching for something good before you realize it's filled with a bunch of shit you don't need. —Tyler Kane
FRIGHT FROM THE BINS
Thor
Keep the Dogs Away
(1977)
Given the hype about an upcoming Marvel movie based on that other Thor guy, this thunder god turns up first in any Google search that includes "Thor" and "dogs." Unfortunately, the pumped-up genre of "muscle rock" failed to make him a hero to the heroin-impaired skinny glamboys this was supposed to galvinate. In truth, Thor's madrigals sound a lot like what another shirtless Stooge at RCA was releasing at the time. Yet compared to Thor's onstage feats of strength — like bending steel bars and breaking bricks against his torso — Iggy Pop's crawling across broken glass and smearing his chest with peanut butter seems like the work of an underachiever. If only Pop had applied himself like Thor, he'd have to buy one of those Costco-sized tubs of Jif to cover the entire six-pack abs area. "Nobody pushes my face in the sand," Thor boasts on "I'm So Proud" — but I'm guessing that paying a mere 75 cents for his masterwork at a nearby Goodwill might be the fiduciary equivalent. —Serene Dominic
BACKWASH
Miles Davis
Bitches Brew
Columbia/Legacy
Once the definition of hip, Miles Davis in the '60s was falling behind a world going hippie. Then came the alternately spacey and surging In a Silent Way session in February 1969, which hardly foretold the August and November sessions for the masterpiece at hand: two to three electric keyboards shimmered in layers (with Chick Corea and Herbie Hancock among the players); Harvey Brooks dropped an electric bass anchor in the sea of funk while Dave Holland's acoustic danced on the waves; Jack DeJohnette and Lenny White stormed on drums while Don Alias and Jumma Santos added percussive detailing; John McLaughlin crackled on electric guitar; Bennie Maupin (with his snaking bass clarinet) joined the Davis-Wayne Shorter horn team; producer Teo Macero pushed the limits of looping and splicing to shape a work of art. Still relevant — and revelatory! — for its 40th anniversary reissue, it's the grand portal between jazz and the parallel universe of Hendrix, the Beatles, Sly and Motown. In the Legacy edition, Greg Tate's notes give historical context (hailing Betty Davis as catalytic muse); alternate takes and single versions extend the music; a DVD captures a transitional quintet between the August and November Brew sessions. The collector's edition adds such goodies as audiophile vinyl and a CD of a Davis septet from August 1970, still in transition. Come to think, after 1969, Davis' music would be in transition for some years without rest. —W. Kim Heron
SCHOOLYARD VERSE
Kissology
KISS the greatest band alive!
KISS symphony alive IV
KISS for the SPACEMAN that shredded solos that could blow your brains out
KISS for the fire breathing blood spitting tongue flicking demon
KISS for the catman who played the greatest, longest drum solo in 100,000 years
KISS for the starchild whose harmonizing brought this band together
KISS Love Gun
KISS Destroyer
KISS
KISS Rock 'n' Roll over
KISS Creatures of the Night
KISS whose work has been forgotten by the current generation
KISS for all the members past, present and future
KISS for Paul Stanley, Gene Simmons, Peter Criss, Ace Frehley, Mark St. John, Vinnie Vincent, Tommy Thayer, Eric Singer and Bruce Kulick, may they live forever.
— Javier Galaviz
InsideOut Literary Arts Project, 7th Grade
DOWNLOAD OF THE WEEK
Zoos of Berlin
"Coliseum"
Detroit's Zoos of Berlin, our direct line to, well, Berlin cica 1981, offer both their self-titled EP and latest full-length, Taxis, for free! The sound is moody, lounge-y, musically astute with horns, keys and harmonies, and best digested after sunset. The dramatic "Coliseum," from Taxis, sets precedent on album-closing tracks. — Travis R. Wright