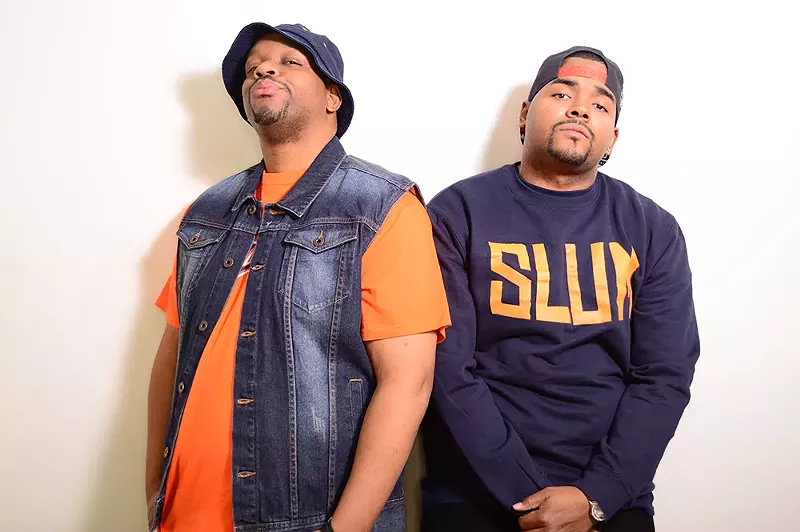 Detroit hip-hop group Slum Village is gearing up to release a new album, its first in seven years.
The group, now a duo featuring rapper T3 and producer Young RJ, dropped a new single on Friday, ahead of a new album expected in August.
"Just Like You" is a collaboration with California rapper Larry June and Detroit soul group the Dramatics, who add their silky vocals to the laid-back track.
Slum Village was founded in Detroit in the 1990s by classmates T3, Baatin, and J Dilla, just as the latter's star as an in-demand beatmaker was rising. While Dilla died in 2006 and Baatin died in 2009, Slum Village has continued with several lineup changes and T3 as the only remaining original member.
The Dramatics were formed in the 1960s in Detroit, and their experience during the 1967 civil unrest in the city was depicted in the 2017 Kathryn Bigelow film Detroit. (The Slum Village collab isn't their first time working in hip-hop. They also worked with Snoop Dogg, then known as Snoop Doggy Dogg, on the retro-inspired track "Doggy Dogg World" on his 1993 debut album.)
In an interview with Revolt last year, Young RJ said the new album might include some music created by Dilla.
"It's always us first figuring out the direction we want to go sonically and then just making music that feels good," he said. "We've been locking in, and we'll lock in for the next two or three months until we get it done. There may be some Dilla on there. We have to see what makes the final cut."
You can listen to "Just Like You" on all digital streaming services or in the player below.
Coming soon: Metro Times Daily newsletter. We'll send you a handful of interesting Detroit stories every morning. Subscribe now to not miss a thing.

Follow us: Google News | NewsBreak | Reddit | Instagram | Facebook | Twitter