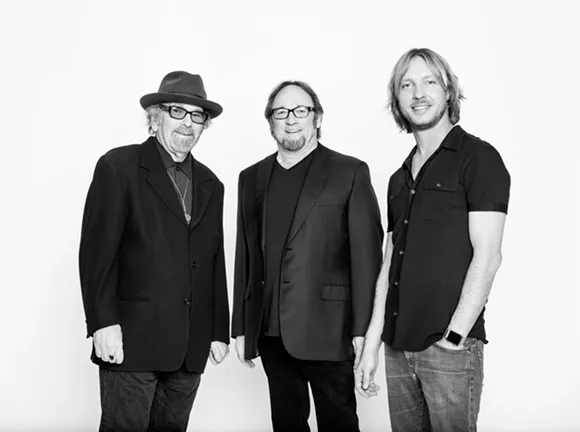 To get a lesson in how to reinvent yourself as a classic rocker by both playing the music of your youth and creating new work with younger artists, go check out The Rides at the Michigan.
Tickets are still available
for the show, which takes place at the Michigan Theater this Friday, May 6.
The band itself is composed of original 1960s rockers (Stephen Stills from the Buffalo Springfield and CSN; and Barry Goldberg, who played with Electric Flag, Duane Allman, Mother Earth, and more) as well as a very well-regarded younger guy who plays blues-rock in a retro style (Kenny Wayne Shepherd).
"We're approaching it like it's 1970," Stills says bluntly in the EPK (posted below) for their sophomore album
Pierced Arrow
, which is released this Friday, May 6— the day of the show. As you'd expect, their debut album got a lot of critical acclaim from the likes of
Rolling Stone
and
Billboard
. But their second album is clearly better; it's more raw, and heavy. It might even appeal to fans of contemporary bluesy rock acts like the Black Keys.