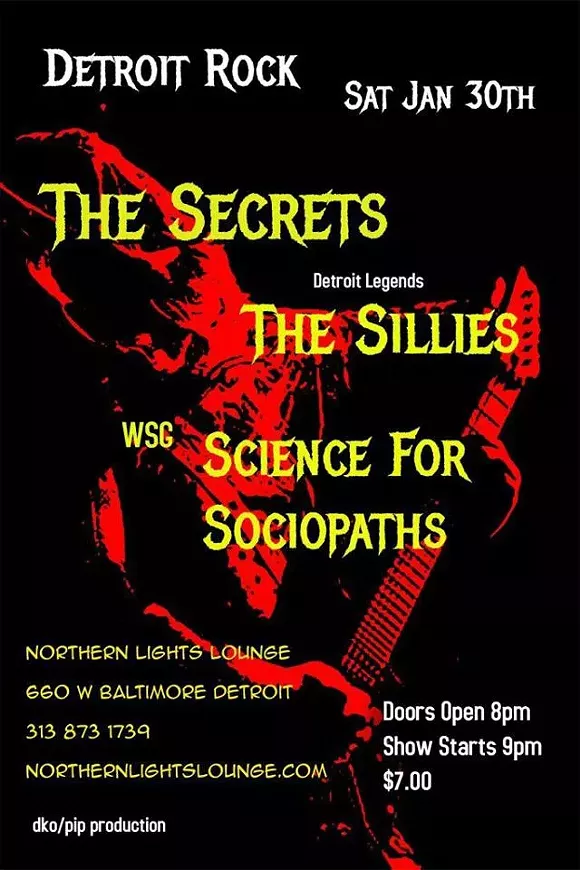 Early punk historians tend to divide the genre in to three camps – London, New York, and Los Angeles. But as we all know, Detroit is the true home of punk rock, and one of its first punk rock acts was the Sillies. In the late '70s and '80s, the group dove headfirst into the new trend and opened what many claim is the city's first punk club, Bookies Club 870.
This Saturday,
they perform at Northern Lights Lounge
in New Center among excellent co-headliners the Secrets and special guests Science for Sociopaths.
Doors @ 8pm; 660 W. Baltimore St, Detroit; northernlightslounge.com; $7.