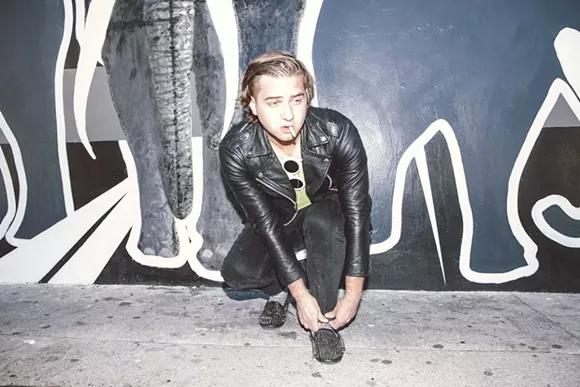 With news of a revamped third floor bar, the Society Room, at Detroit hot-spot Saint Andrew's Hall, then heading there tomorrow night to see indie pop band Raw Fabrics is the perfect excuse to see some great music and check out the new space.
Raw Fabrics is the brain child of frontman Jack Bruno who had his hand in every part of the making of a new EP. Bruno turned Raw Fabrics into a solo project and handled everything from vocals, bass, guitar, and drums.
Raw Fabrics have played shows with Weezer and Alt-J, but on this tour they are opening for She Wants Revenge — who are on their 10th anniversary tour for their debut album.
Doors at 7 p.m.; 431 E. Congress St, Detroit; Tickets are $29.50.