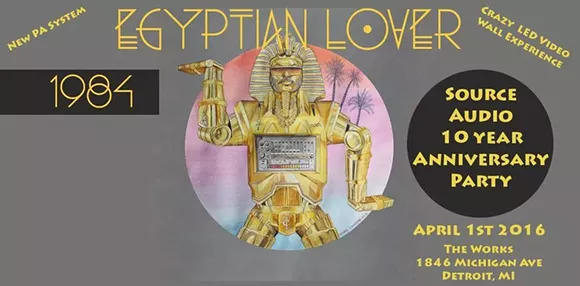 Looking for a party this weekend and not sure which one will be the very most fun? Might we suggest that you get your behind over to see electro pioneer
Egyptian Lover
for his show at the Works. The party is also the 10th anniversary of Source Audio Systems. John Arnold and Dante LaSalle are also performing.
Meanwhile, this is a good time to be the Egyptian Lover, whose career is at its highest peak since his 1980s West Coast heyday. Stones Throw is reissuing his groundbreaking "Egypt, Egypt" single
in the shape of a pyramid
for Record Store Day this year — because everyone loves novelty records! That release is to be followed by a deluxe anthology compilation, with
four LPs in a box set
.