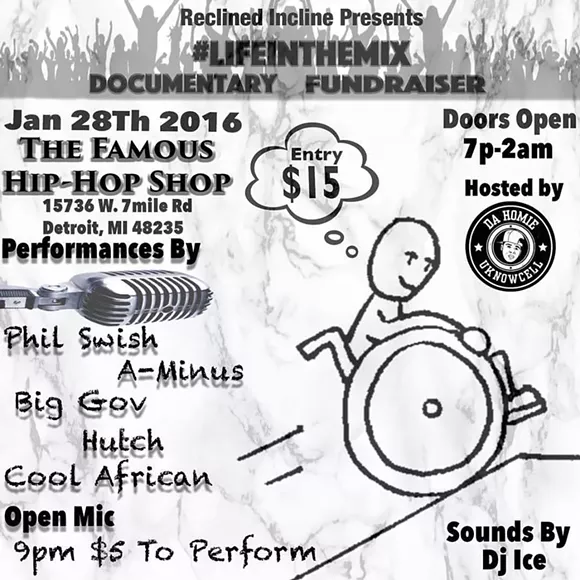 What
: Documentary fundraiser
When
: Tonight, January 28 at 7 p.m.
Where
: The Original Hip Hop Shop, 15736 W. 7 Mile Rd., Detroit
Tonight over at the Original Hip Hop Shop, Reclined Incline Productions is hosting a hip hop showcase to allow local artists to display their talent as well as aid with crowdfunding for its latest project entitled
#LifeintheMix
. Entrance is $15.
A hip hop documentary interviewing creatives such as filmmakers, radio personalities, producers, and artists on their love for music as well as the evolution from when it began to now in its digital era. The film will feature performances by Phil Swish, A-Minus, Big Gob, Hutch, and Cool African.
#DontBlameHipHop #LifeInTheMix @reclinedmike did that!!!!

Posted by Big Gov on Monday, October 12, 2015