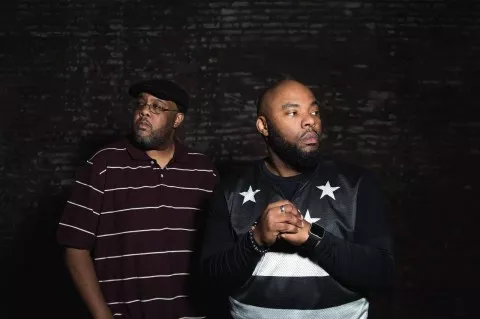 The "classic" beats of
Blackalicious
will be hitting the stage at The Magic Bag on October 6th, along with rapper/producer
Lushlife
. This night All-American Hip-hop will be a show you dont want to miss.
Blackalicious, a hip-hop duo featuring Gift of Gab (aka. Tim Parker) and DJ Xcel (aka. Xavier Mosley) tear up the stage with "tongue-twisting rhymes" and "classic beats". Hit songs such as "Alphabet Aerobics","Your Move", and "Swan Lake" have brought this great group to the fame that it rightly deserves.
Philadelphia native Lushlife (aka. Raj Haldar) takes the stage with easy vibes and a "broad musical palette". The rapper/producer's newest single "This Ecstatic Cult" was recently featured on the season premiere of FOX Comedy's
You're the Worst
on August 31st. The self proclaimed "Bedroom Composer" has recently released a digital album titled
Ritualise
featuring songs such as "Totally Mutual Feeling", "Body Double", and "Strawberry Mansion".