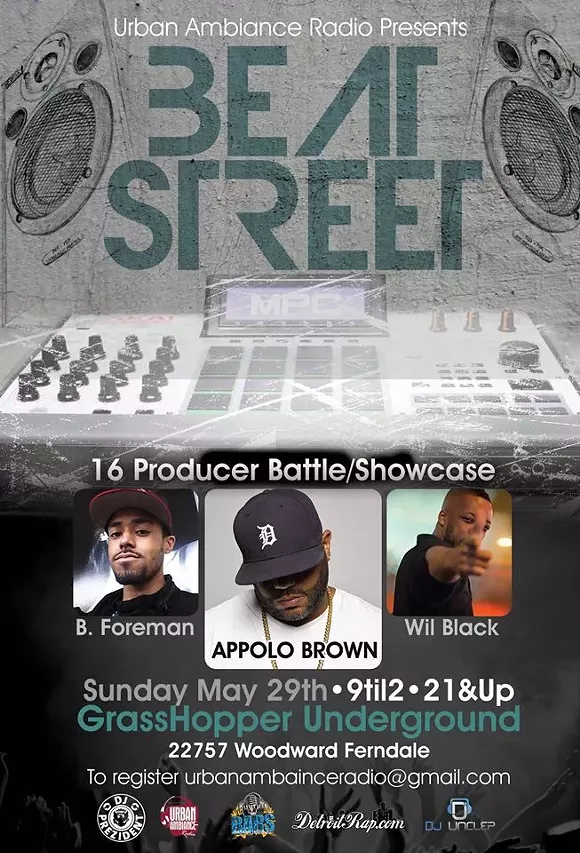 What we have here is a competition in which producers go head to head, track for track. Sound like fun? This week it was announced that this event will return as a monthly shindig— taking place on the last Sunday of every month at the Grasshopper Underground in Ferndale.
The night's called "The Music Producer Beat Battle." The May 29 event falls on the same weekend as Movement, so either you'll miss that one or attend it instead of shaking it down at Hart Plaza.
"Along with the beat battle, we also have renowned producers do a showcase for attendees," says Uncle P, founder of the event and representative from the Grasshopper Underground. "We have some amazing guests lined up for May's event, and with it coinciding at the same time as [Movement], this isn't an evening people are going to want to miss."
This month, Grasshopper hosts internationally renowned producer Apollo Brown for a guest "Beat Set." Additionally, expect a showcase from last month's winner Wil Black, as well as the runner-up, Brandon Foreman.