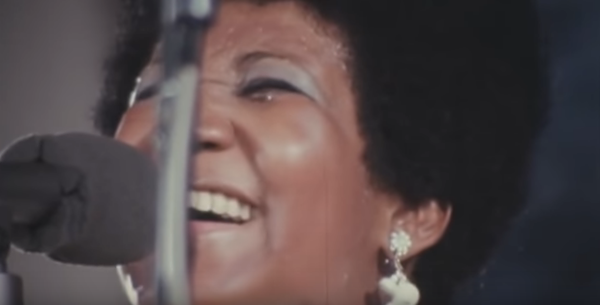 How sweet the sound (and sight) — one of the most profound pieces of musical lore has finally been given a release date after 46 years.

Aretha Franklin's estate has come to an agreement with producer, Alan Elliott regarding the future of Amazing Grace, the never-before-seen 1972 film surrounding Aretha Franklin as she recorded her live double-record of the same name, which remains the best selling gospel record of all time.

The film will endure one-week runs at Los Angeles' Laemmle's Monica Film Center and during the DOC NYC Film Festival in New York where it will make its premiere, thus barely meeting qualifications for Academy Awards consideration for Best Documentary and Best Picture. Though plans for distribution have not been confirmed, producers shared with the New York Times that they anticipate an early 2019 theatrical release, perhaps aligning it with Jan. 21 — Martin Luther King Jr.'s birthday. Elliott told Variety that a Detroit event is also being negotiated and is speculatively slated for April of next year, with possible involvement of the Poor Peoples Campaign and Clean Water for Flint.

The 87-minute film directed by Sydney Pollack, which documents the late Queen of Soul, Rev. James Cleveland, and his choir during a two-night recording session at the New Temple Missionary Baptist Church in Los Angeles, was ultimately scrapped by financers Warner Bros. after technical setbacks. In 2007, Elliot got the rights to the film footage, was able to sync the film and sound due to advancements in digital technology — something the late Pollack failed to do during the initial filming.
This marks the film's fourth attempt at a release. Amazing Grace was slated for releases in 2011, 2015, and 2016 but each was embroiled in an ongoing lawsuit between Franklin and Elliott after she sued him for using the footage for screening purposes without her consent.

Amazing Grace "shows Aretha in a very different light," according to Franklin's niece and executor of her estate Sabrina Owens. Franklin reportedly says only six words during the entire film. The rest of the documentary focuses on what she did best — sing.

"She's very youthful, very shy, and her voice is just beautiful throughout, at an age when her voice was absolutely crystal-clear and very pure.

Watch the trailer for Amazing Grace below.


Get our top picks for the best events in Detroit every Thursday morning. Sign up for our events newsletter.