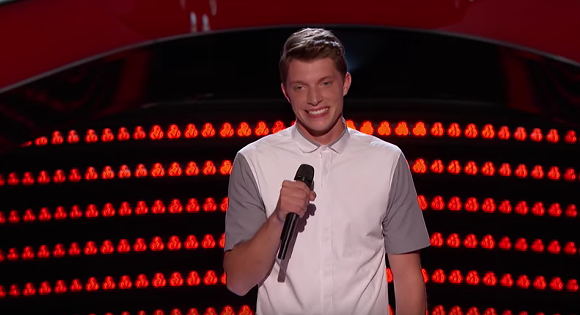 This past Tuesday's episode of The Voice featured another Michigan-born artist: Daniel Passino. Passino entered the blind auditions and did a fantastic cover of Charlie Puth's song "Marvin Gaye."



Passino was born and raised in New Boston, Mich. and attends the University of Michigan. You could tell he was nervous when the song started, but when coach Christina Aguilera turned her chair, his confidence went through the roof.

Plus, a last minute spin from Blake Shelton made the choice of which coach to pick even harder.

Watch his audition below and see Blake Shelton tell the 21-year-old singer "let's get it on."