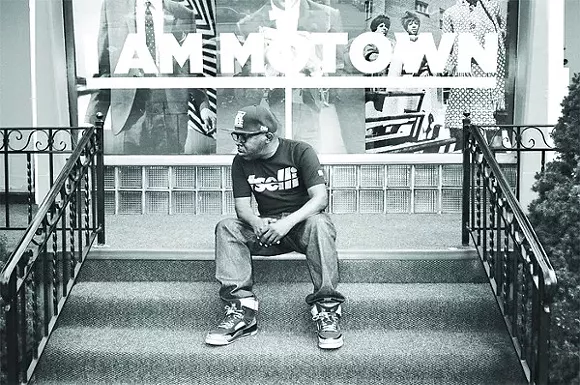 As you may have heard, Tribe Called Quest member Phife Dawg died this morning. The New York-born emcee (whose real name was Malik Taylor) was a staple of the group and appeared on all five of their albums, from 1990 through 1998. An official statement and cause of death has not been officially released.
Earlier this year,
Phife took the initiative to reach out to the Detroit Metro Times
to share his thoughts on Detroit producer J-Dilla. Phife Dawg was with fellow Quest mates Q-tip and Ali Shaheed Muhammad when they were introduced to Dilla's music via Detroit musician Amp Fiddler in the mid-'90s. In the coming years, Phife Dawg would return to Detroit often to record with Dilla and told
Metro Times
he had a lot of love for the city.
Phife Dawg rhymed and talked about his battles with Type 1 diabetes; he received a kidney transplant in 2008. He told
Metro Times
in February that J-Dilla's death in 2006 made him open up more about his physical ailments and cherish life more.
We send our deepest condolences to his friends and family.