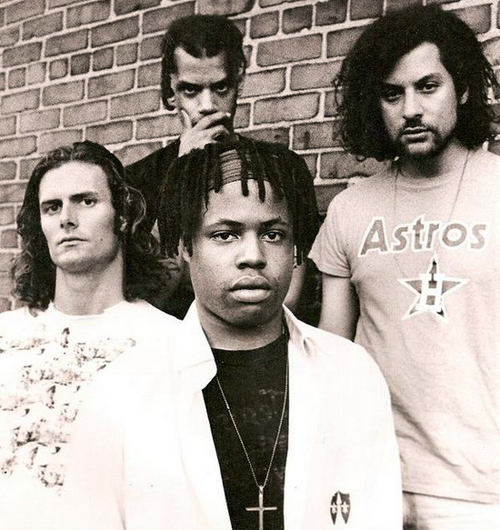 Last night we were alerted that David Stroughter, of the immensely talented Detroit shoegazer act
Majesty Crush
(1990-'95), has died in Los Angeles.
The band was of course hugely popular in the Detroit/ Windsor area, but their
record label dissolved right as their debut album was released
, and they never regained commercial momentum after that.
For further reading on what made the group so special, look no further than
Dave Segal's excellent review of a best-of collection which ran in The OC Weekly
a few years ago.
We have no further details at this time, but send our deepest regards to Stroughter's family, friends, and fans.