Long before the rise of the modern day hipster, a group of raven-haired outsiders were making counterculture mainstream.
Lest you allow yourselves to forget, early 2000s suburban high schools were fraught with mopey teens wearing generously applied black eyeliner, uncomfortably tight jeans, and annoying swoopy haircuts.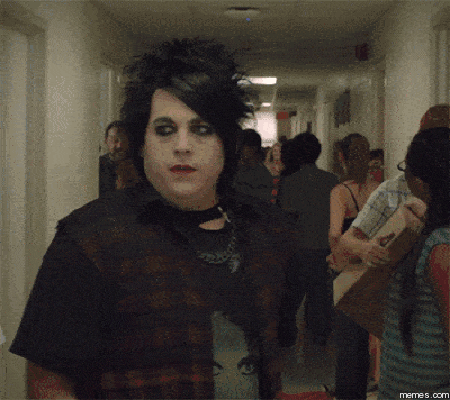 While emo has origins in hardcore and post-hardcore music, the genre is known more for melodic, catchy songs with confessional — "emotional — lyrics.
While Weezer and Dashboard Confessional likely reached the most mainstream success during this period, groups like Brand New, Bright Eyes, The Get-Up Kids, Saves the Day, Alkaline Trio, and At the Drive In were largely praised by kids wearing black frame glasses and converse.
Regardless of the questionable style that characterized the genre during the height of its popularity, emo music has sort of stood the test of time. And some people would really like to get all their friends together and listen to all their favorite tracks again.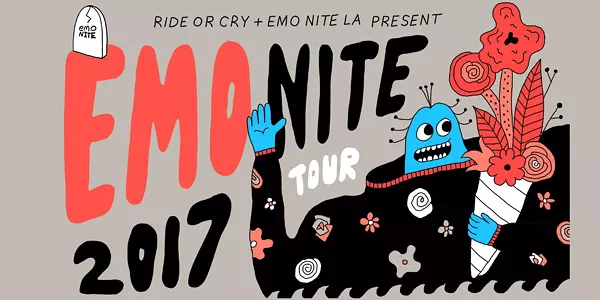 If you're one of those people, we're pleased to announce the Magic Stick will play host to Emo Nite LA, a California-based group that throw parties where the soundtrack is strictly comprised of your favorite New Found Glory, Taking Back Sunday, and Jimmy Eat World songs.
Emo-ish acts like Modest Mouse and Drive-By Truckers have performed at the iconic venue, and in 2008
Rolling Stone
magazine called it one of the best places in America to see live music. So, it's likely you saw you spent the best Friday night of your life seeing your fave band at the second story venue.
Emo Nite will take place on Thursday, Oct. 19. Doors open at 9 p.m. and tickets are $10. For more info go to
majesticdetroit.com.