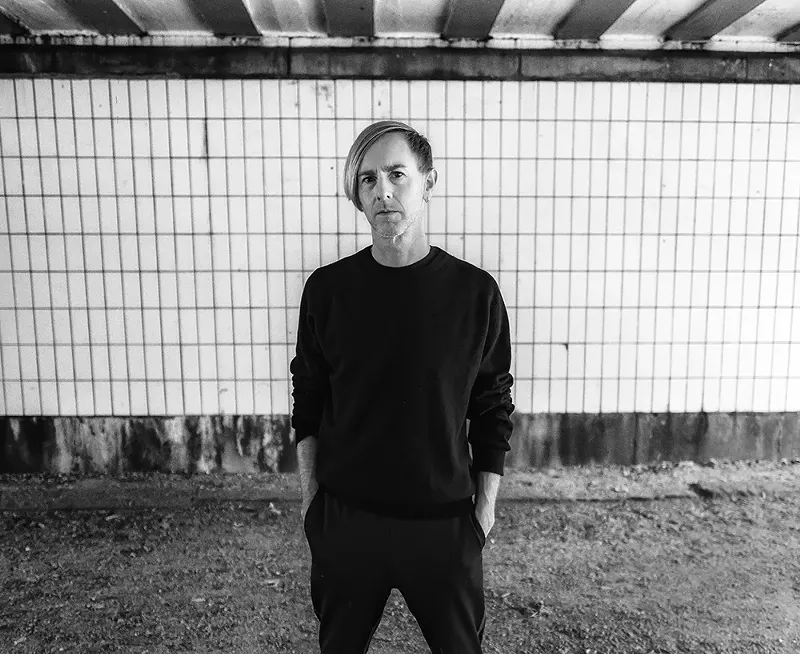 In the '90s, Detroit's techno scene was known for its secret underground warehouse raves. That's the energy electronic music artist Richie Hawtin, aka Plastikman, is trying to harness for his new tour, announced Thursday.
Just like the old rave scene days, the tour's secret venue locations will be provided to ticket buyers the day of the show. The eight-date tour kicks off on Friday, March 10 in Detroit, "the birthplace of techno," organizers say, and continues across North America.
The "From Our Minds - To Be Announced Tour" says it is "working with independent local promoters who are aware and respectful of the history of techno music, and its future with sustainability in the programming, planning and execution of their events."
The tour also calls to mind Hawtin's CNTRL tours in 2012 and 2015, when Hawtin traveled to college cities by bus as part of a tour that also included lectures and educational workshops.
"Today, as techno becomes increasingly popular and commercialized, Hawtin, is once again seeking to provide context and nurture the underground, playing intimate warehouse shows with independent promoters, while highlighting a new generation of artists and celebrating the collaborative and cross-generational nature of techno," organizers say.
The tour takes its name from the slogan of Hawtin's Plus8 label: "From Our Minds To Yours." It also features additional support from rising techno talents hand-picked by Hawtin, including Henry Brooks and Huey Mnemonic of Detroit, in addition to Barbosa, Jay York, Decoder, Declan James, Lindsey Herbert, Michelle Sparks, DJ Deep Pedi, and JIA.
"Since starting my first label +8 in 1990, it's always been important for me to help nurture, develop and promote new like-minded artists," Hawtin said in a statement. "Today with the ever-growing popularity and globalization of Techno, it's critical to collaborate with the next generation, learning from one another and pushing forward together with open-minded curiosity."
The Detroit date will feature Barbosa b2b Jay York, Decoder, Huey Mnemonic, Herbert, and Hawtin.
The full tour dates and tickets are available at fromourminds.com.
Originally from Canada, Hawtin became associated with Detroit's second-wave techno scene in the '90s, along with artists like Jeff Mills, Carl Craig, and Mike Banks.
Coming soon: Metro Times Daily newsletter. We'll send you a handful of interesting Detroit stories every morning. Subscribe now to not miss a thing.

Follow us: Google News | NewsBreak | Reddit | Instagram | Facebook | Twitter