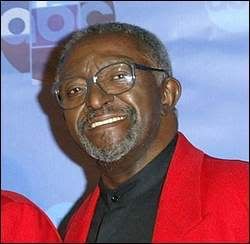 Keyboardist and Funk Brother Joe Hunter passed away Friday in Detroit. He was 79.
Services for Hunter will be held this Saturday, Feb. 10 at the Little Rock Baptist Church, 9000 Woodward Ave., Detroit.
Hunter's family is also asking Hunter's friends and admirers in the musicial community to come together at Bert's Marketplace this Friday evening at 9:30pm to "jam for Papa Joe."
Bert's Marketplace is located at 2727 Russell St. in Detroit.
JTL