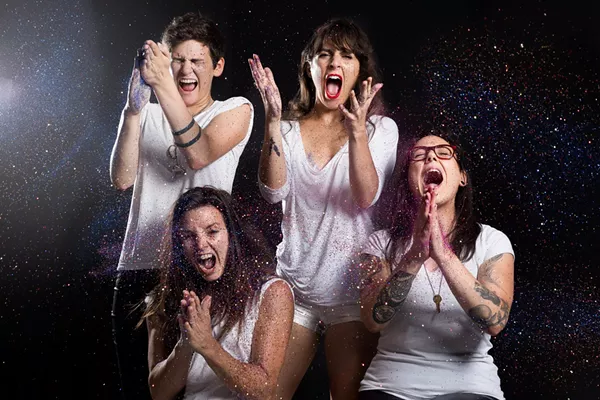 What's in a name, anyway? Though there may be a brewing Supreme Court battle that will determine whether these Seattle rockers can trademark their scandalous name, the raucous output of Thunderpussy is far more interesting.

Earlier this year, Thunderpussy released their Greatest Tits EP, described as a "taste tester, tongue teaser, titty twister," as it contains tracks from their upcoming self-titled debut record due out May 25.

Known for their "role-reversed cock-rock," Thunderpussy will bring their high-energy, unapologetic, hypersexual performance to the Pike Room Monday, June 18. Tickets are $13 in advance or $15 the day of the show and can be purchased here.


Get our top picks for the best events in Detroit every Thursday morning. Sign up for our events newsletter.