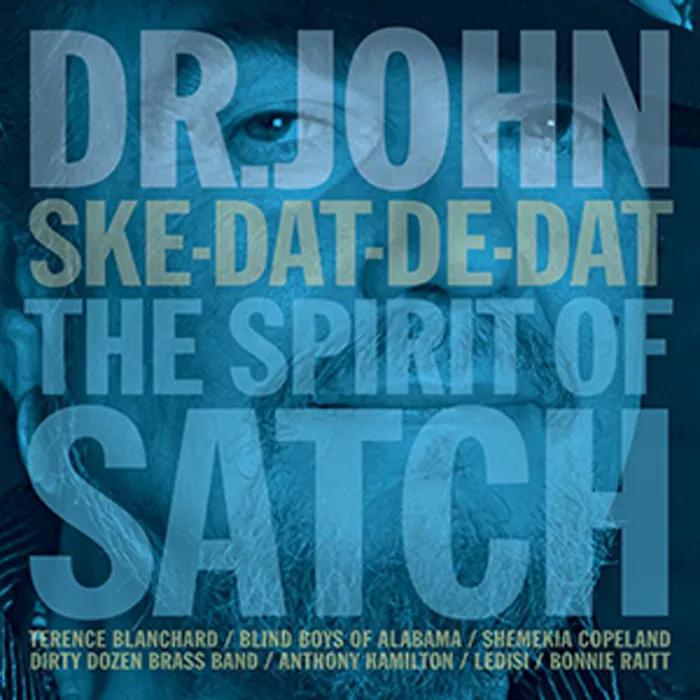 Dr. John
Ske-Dat-De-Dat: The Spirit of Satch
Concord

You only have to look at the title of this record and the name of the artist on the cover to know that there's no way it isn't going to be great. We have Dr. John, the six-time Grammy-winning New Orleans jazz master, the man who pretty much defined what it means to be a contemporary musician in Louisiana with his lively, swingin' sound. Add to that the fact that the good doctor is performing songs made famous by a bonafide jazz icon, Louis "Satchmo" Armstrong, an incredible array of tunes that Dr. John and a handful of guest singers and musicians do a stellar job of reinterpreting.
The results are stunning. Naturally, the first song is "What a Wonderful World," with trumpeter Nicholas Payton, and the Blind Boys of Alabama, guesting. Satch's version of the song is phenomenal, and Joey Ramone did a great job with it on his posthumous solo album. Dr. John's version is just as good, all New Orleans twang and sexy sass. Elsewhere, Bonnie Raitt co-sings on an excellent "I've Got the World on a String," and New Orleans horn ensemble the Dirty Dozen Brass Band pops up on a glorious "When You're Smiling."

Again, this album would have had to try hard to fail. You have a beloved jazz veteran performing the music of a genuine legend (Satch qualifies). You'd have to imagine the big man is smiling somewhere.