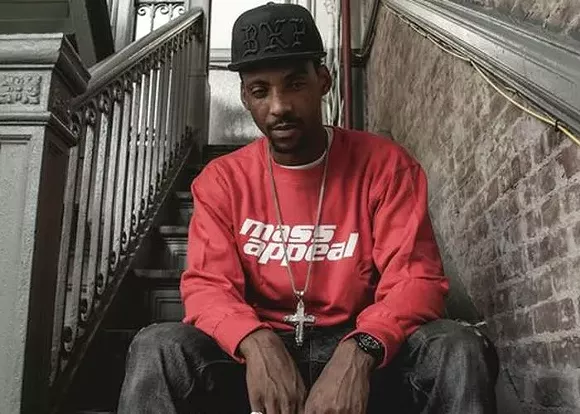 Boldy James
The Art of Rock Climbing
(Mass Appeal)
If someone created a hip-hop category called "sophisticated trap," Detroit native
Boldy James
would own it. There's a difference between cats that tell trap tales versus cats who tell trap tales because they lived in trap houses. Enter
DJ Butter presents The Art of Rock Climbing
.
Boldy leaves lyrical landmines all over the first track "Liquid to a Solid;" "James Harden with the rock/rock it up until it harden," "Let yo' kid pour his milk and find you missing on a carton," he raps. "Married to the streets" is self-explanatory and features hot bars from Peechie Green and New York O.G. Kool G rap. "Heavy in the Game" keeps the lyrical onslaught going, "On them state lines I crossed to get them across/Crossed my heart hoped to die and put that on my cross/used to cross the street in my Cross Colors jeans/Doing major damage to my block in a number three" he raps.
"Skantless," "Dirt Nap," and "To Live and Die in Detroit" all continue to explore the street themes of paper chasing and payback. Boldy admits that the project was paused while he did a time for a fleeing and eluding, and a weed violation (like he says, he lives this shit). The album is also punctuated with guest appearances from Eddie Stubbles, Redi Rock, Tommy Gunz, Russell P. Connway, and Kokane. A Detroit Mount Rushmore of J-Jilla, Big Proof, Blade Icewood, and MC Breed.
If you know Boldy, then this album lives up to your expectations. The album's production was handled by CrazyNoise Productions and the project wins the early 2017 award for best cover art. If you look closely; you'll see the mugs of J-Dilla, Proof, Blade Icewood and MC Breed in a Mount Rushmore-ish composite. The cover is a tribute to four of the best to have ever done it. Hopefully when it's all said and one, we can add Boldy James to that mountain.